Finding your perfect red is very important. It has confidence-boosting superpowers and everyone should have one crimson lippie that makes them feel powerful. There are a lot of red lip products out there but not all are made equally. So I took it upon myself to try on five red lipsticks with different finishes that could convince you to try red not just at night but also during the day.
Current Condition
My lips have always had the tendency to be on the dry side. Although not severe, vibrant colors like red or a liquid lipstick product can emphasize this texture. So before swiping any of the lipsticks on this list, I used my go-to lip balm: Glossier Balm Dot Com in Mint to smooth out the skin on my lips and ready the canvas for color. It also helped soothe my lips and make it a bit plump. Exfoliating before putting on a darker color is also advisable for maximum prep.
ADVERTISEMENT - CONTINUE READING BELOW
Over a period of five days, I tried each lip product, wore it the whole day, and assessed them based on the same criteria. Scroll down to see what could work for you.
1. Careline x Blythe Majestic Matte Lipstick in Phoenix
CONTINUE READING BELOW
Recommended Videos
ADVERTISEMENT - CONTINUE READING BELOW
First Impression
This lipstick is very pigmented and I had no trouble applying it. It's a one swipe wonder and it immediately made me feel fresh and ready for the day. Although I had to clean it up a little bit because some of it did get on my teeth even if I was careful when I was applying it.
Final Thoughts
I was pleasantly surprised by this lipstick. I ate frequently while wearing this and it really didn't budge. The staying power was impressive, especially for its price point. The color was also pretty spot on. It's powerful enough to wear to an important event, paired with a winged liner, but you can also make it work for daytime when worn with barely-there makeup. I also got the most compliments from my friends when I was wearing this lipstick, so it's an A+ product all-around.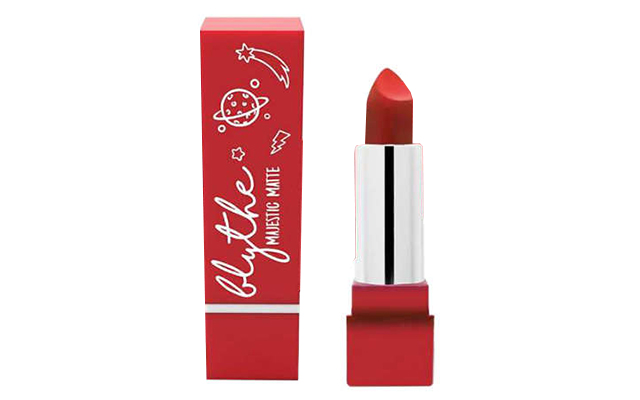 First Impression
This was my first time to try a BYS lipstick so I really had no prior idea about their lipsticks' formula. When I first applied this, I noticed that it had a bit of drag. So I thought that was going to be a problem for the rest of the application but it actually helped in a way. Because it had that slight drag to it, I could apply the lipstick bit by bit and I could tell that it was going to stay put. It wasn't going to bleed out of the lines even throughout the day. I also had so much precision when I was putting it on my cupid's bow.
ADVERTISEMENT - CONTINUE READING BELOW
Final Thoughts
This formula, I would say, felt the most drying out of the five. It's a true matte, so the sensation is to be expected, and it wasn't so drying that my lips felt like a desert. This was my favorite color from the bunch, just because deep burgundies go well with my skin tone, and I would totally use it for both day or night.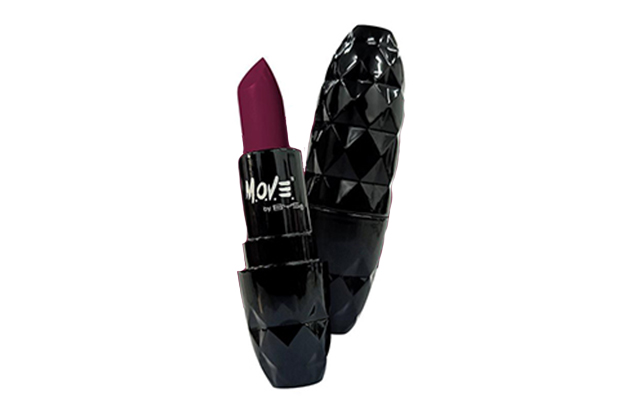 3. Happy Skin Shut Up and Kiss Me Moisturizing Matte Lippie in Timeless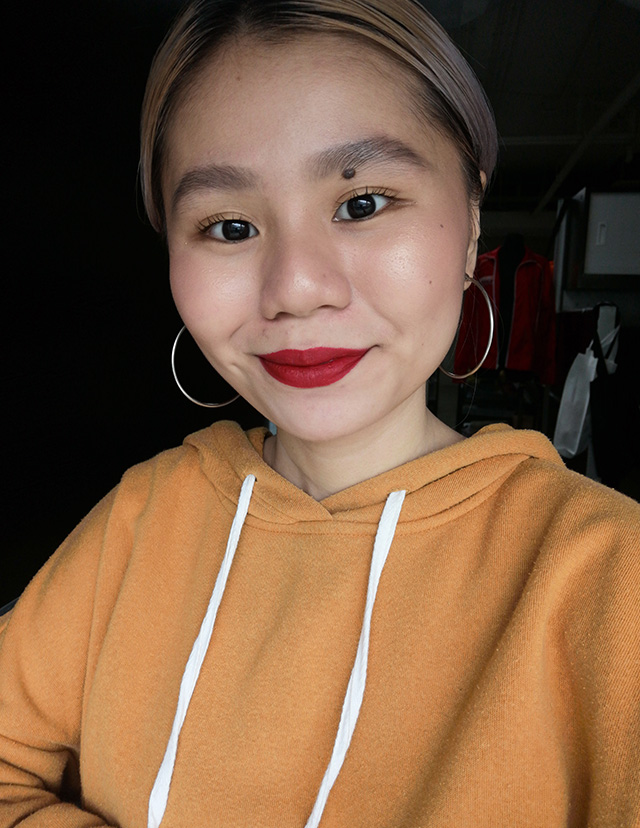 ADVERTISEMENT - CONTINUE READING BELOW
First Impression
I noticed how moisturizing the formula of this one was right away and I really liked the color. The only small thing I didn't quite enjoy is that it didn't really have a scent to it, but that's just a personal preference, and a plus for those of you who prefer their makeup sans fragrance. I also immediately noticed how white it made my teeth look because of its blue undertone.
Final Thoughts
In hindsight, a red lip paired with hoop earrings was not the best combination. They were kind of overpowering each other and I feel like it might have been too much for daytime wear when I was still at the office, before the event, which was at night. But besides that, I have nothing bad to say about this product. While it may take more time and care to apply this perfectly, you definitely have more control. The pointy end can let you get in the edges more so it gives you more wiggle room for potential mishaps. Ultimately, I would reach for this again. Besides the really cute packaging, the color is, as its name suggests, timeless.
ADVERTISEMENT - CONTINUE READING BELOW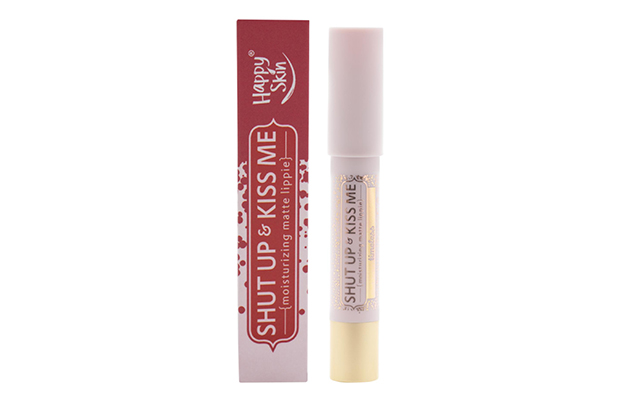 4. Ofra Cosmetics Long Lasting Liquid Lipstick in Brickwell
First Impression
Because it's labeled as a liquid lipstick, I already had an expectation in my mind that it was going to give me full pigment the moment I swiped it on. But it was more like a stain than a one swipe dream you'd expect from a liquid lipstick. As for the texture, it was a comfortable matte like all the variants in this particular line from Ofra. And it also had Ofra's signature sweet vanilla scent.
Final Thoughts
You may wanna skip this if you're looking for a heavy-duty liquid lipstick, like something that will get you through your breakfast to happy hour drinks without having to retouch it. (I personally prefer my reds, especially if its a liquid lipstick, to be super pigmented and long lasting.) I will say that because it's less intense, you can make this work for you as a light wash of color, and use it how you would use a lip and cheek tint. It's also a shade of red that looks nice on a lot of skin tones.
ADVERTISEMENT - CONTINUE READING BELOW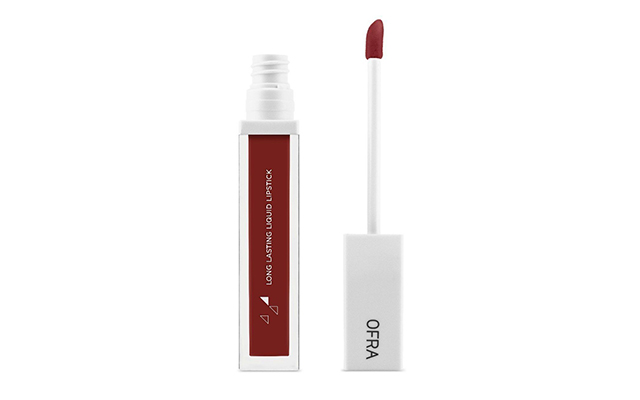 Ofra Cosmetics Long Lasting Liquid Lipstick in Brickell, P850, BeautyMNL
PHOTO BY COURTESY OF OFRA COSMETICS
5. MAC Shot of Color Lip Oil in So Full On
First Impression
On my first swipe, I could already tell that this was not one of the lip tints I've tried before, even if in my mind, this is MAC's take on the lip and cheek tint trend. So, it made sense to me that they called it a lip oil instead of a lip tint. The consistency is almost gel-like and definitely not thin. It had that classic scent all the regular bullet MAC lipsticks have, which I appreciated because I like consistency. That said, the moment I put this one on, I was immediately torn about whether this formula was for me.
Final Thoughts
In all honesty, I initially wasn't too keen on this product applied all over my lips, but what I've found out is, it's really great for layering. As the hours went by in my wear test, and the lip oil started to fade, I randomly thought about layering it over one of my favorite nude lipsticks, and it looked so cute. It was like my terracotta dream come true, and it's probably one of my fave lip combos now.
ADVERTISEMENT - CONTINUE READING BELOW
Full transparency: this is the only lip product out of the five that found itself living in my bag after I tried all of them—mostly because of its texture. I can apply it even without a mirror. I also tried a different approach in my application and it made all the difference. I put some on the center of my lips then spreading it with my finger and it's enough color to make me look alive for the day. You can also use it on your cheeks if you're in a pinch. Lesson here, at least for me, is don't dismiss a product after the first impression. Sometimes you won't immediately know how a new product can work in your favor, and discovering new applications is so worth it.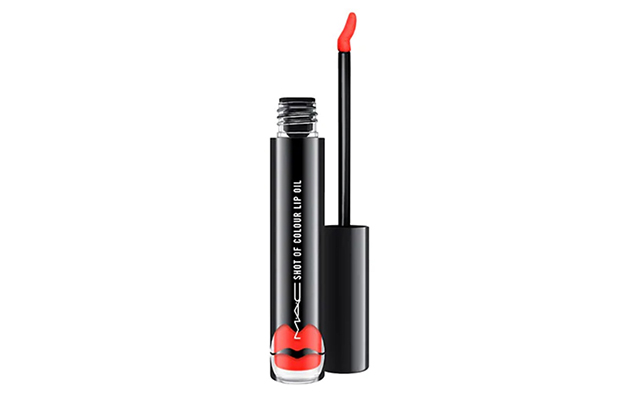 Top Articles from Preview.ph