A lipstick is perhaps the one indispensable beauty item in a lady's purse. One swipe of a rich rouge can set the tone of your day or change your mood, even. This is probably why beauty pageant queens pay close attention to their choice of lippies.
Jojo Bragais, Catriona Gray's trusted shoe designer, also dabbles in the beauty department and has concocted a lipstick formula that beauty queens like Rachel Peters, Venus Raj, Ariella Arida, Karen Galman, and Gabriella Isler all swear by.
ADVERTISEMENT - CONTINUE READING BELOW
CONTINUE READING BELOW
Recommended Videos
ADVERTISEMENT - CONTINUE READING BELOW
That said, when a set of these curious lipsticks reached Preview HQ, we just had to try them out ourselves. The Bragais lipsticks come in 10 colors, each retailing for P499. Scroll down and see what the Preview editors thought of them.
Nicole Arcano, Beauty Assistant
First impression: "The metallic rose gold packaging is very chic, especially with the magnetic closure."
ADVERTISEMENT - CONTINUE READING BELOW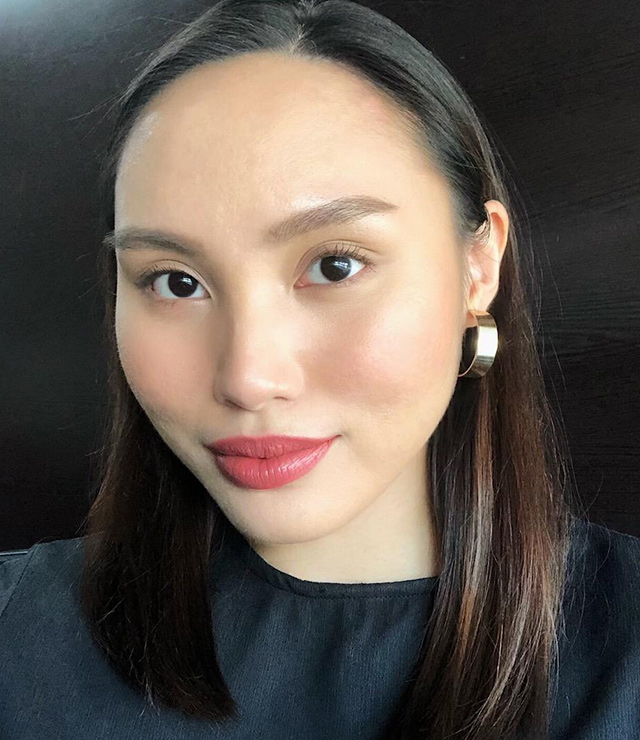 "I tried the shade Conquer, which on me translates as a brownish rose with a reddish tint. It's very pigmented and transfers product very easily on my lips. I don't need to apply too much pressure to achieve opaque coverage. It's not drying at all, either; in fact it has a smooth satin finish that feels very comfortable. Also, despite the slight sheen, it doesn't fade right away when I eat or drink. It actually leaves a stain, so sometimes I don't find the need to reapply. Speaking of leaving stains, this lipstick is quite difficult to remove completely. Taking it off requires about two rounds of micellar water and oil cleanser for me!"
ADVERTISEMENT - CONTINUE READING BELOW
Best feature: "I actually really like how moisturizing it is and the way it stains my lips a bit, because that way, it lasts all day and I don't have to deal with crusty lips. I do wish the stain was closer to the original shade, though, because Conquer fades into a berry hue that I normally wouldn't go for."

Final thoughts: "Overall, this is the kind of longwearing lipstick I think those with chronically dry lips should try. The shades are Filipina-friendly as well!"
Yanna Lopez, Editorial Assistant
First impression: "It smelled very strongly of fruit. Comparing notes a bit later on, Nicole pointed out that it was actually a cucumber and melon scent and I thought she was spot on.
"I got the shade Flaunt, a vibrant bright pink just a shock short of full-on fuchsia. It's a color I usually wear, but I usually prefer it in lip gloss form just because it's, well, glossier and far less opaque. I'm not a big fan of matte finishes!
ADVERTISEMENT - CONTINUE READING BELOW
"The first time I wore the lipstick, I swiped it on straight from the bullet and regretted it right away. It clung to dry patches and, for some reason, registered a lot thicker on the inner sides of my lips than on the outer. Call it an unintentional gradient effect, maybe? In any case, I tried, somewhat in vain, to tame it with a bit of makeup remover and lip balm."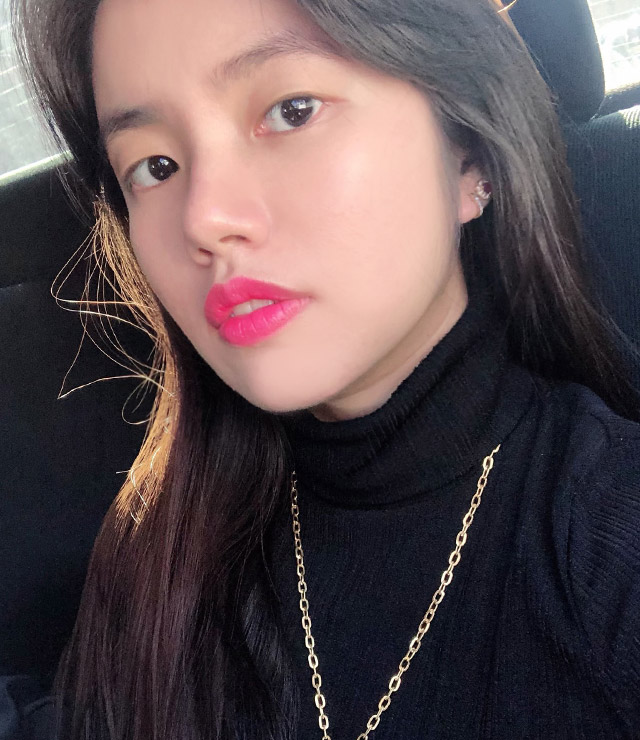 ADVERTISEMENT - CONTINUE READING BELOW
"Learning my lesson, the next day, I decided to apply the lipstick the way I do my favorite gloss. I rubbed a small amount of product on my ring finger, then carefully dotted it onto my lips. This created just the effect I wanted—something juicier-looking, like I'd just downed a glass of four seasons punch, and less Pepto/Barbie neon."
Best feature: "It's so pigmented that you only need a teeny-tiny bit to fully color your lips. And, the satin finish is great for achieving a cute Korean-inspired lewk—it sets off dewy skin really well!"
Final thoughts: "For some reason, despite all us girls getting different shades, they all faded into an almost-identical raspberry-ish hue post-lunch. I wonder why..."

Maura Rodriguez, Associate Social Media Editor
First impression: "I tried the shades Slay and Emote, and based on how the bullet looked like, I was expecting deep and rich shades of red. The packaging is also quite cute and the magnetized cap helps, too!"
ADVERTISEMENT - CONTINUE READING BELOW
"It's pretty pigmented but it applies a little patchy. It does look really cute and wearable when blotted with tissue or applied with your fingers. When swiped, the color transfers brighter and more 'pink' than red. But that might be because of the lipstick's undertones. I'm not a fan of its scent, however. It smells citrus-y and a little plant-like almost?"
ADVERTISEMENT - CONTINUE READING BELOW
Best feature: "I do like the shades, but I wish they applied darker or how they look like visually. It swatches brighter and pinker. But if you're a fan of pinkish lippies, then it shouldn't be a problem. It's also pretty moisturizing and comfortable to wear. It doesn't feel heavy on your lips at all, at least once blotted or dabbed on with your fingers."
Steph Sison, Editorial Assistant
First impression: "I loved the faint cucumber-melon smell and the magnetic cap! It's a small detail that not all really notice that is actually helpful."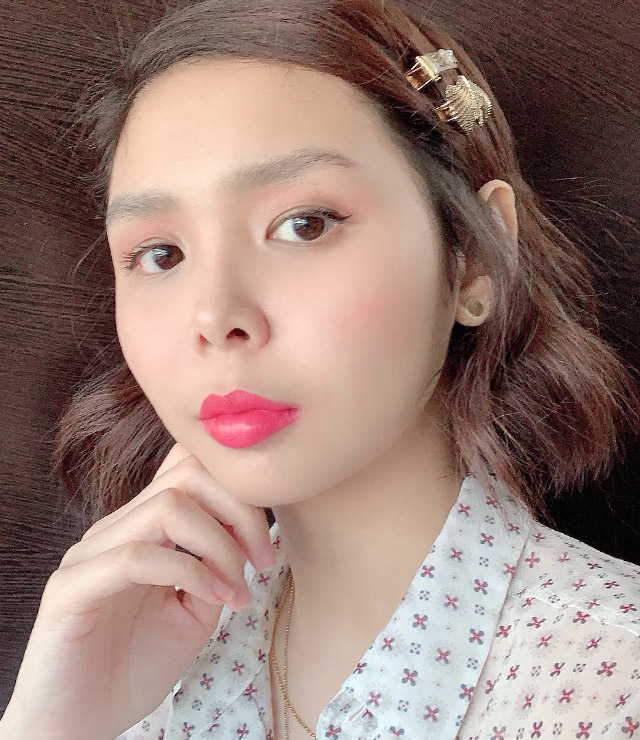 ADVERTISEMENT - CONTINUE READING BELOW
"I got the shade Strut, which turned out to be a bright salmon pink hue on me. I like to do a dabbing motion when I apply lipstick, so it was such a joy to see that the product was so pigmented after just a few dabs. It felt so creamy on the lips, which kept my lips soft and moisturized the entire day. I also noticed that it stayed on well, even after two meals. In fact, it left a pretty stain on my pout that could pass as my natural lip color if I chose not to retouch. The next day, I used the same lippie but this time, I swiped it all over my pucker. It was smooth and easy to apply and you don't need to go over it to fully coat your lips. But since I was trying for a bold lip, I applied a second coat and I got a super juicy-looking pout like in the photo above."
ADVERTISEMENT - CONTINUE READING BELOW
Best feature: "It's super pigmented so you'll only need a tiny amount of product. Plus, as the day wears on, it changes into a natural-looking stain that doesn't need reapplying. So convenient! I also loved the magnetic cap that ensures you won't lose it."
Janey Aniban-Rivera, Deputy Associate Editor
First impression: "I noticed the lipstick's sweet, candy-like smell (almost like Airheads!) the moment I opened the product. I also appreciated the shade range, as it had options for nudes, punchy colors, and moodier evening shades to round out the collection."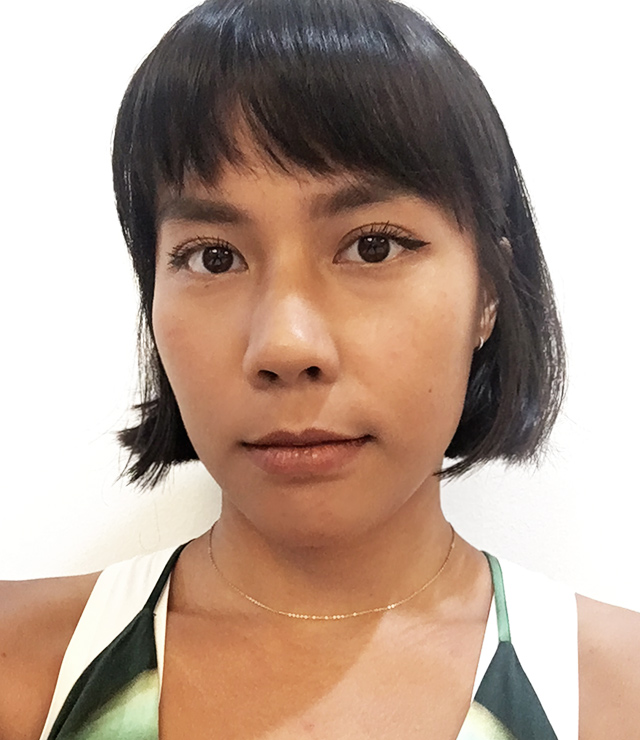 ADVERTISEMENT - CONTINUE READING BELOW
"I got the shade Yas, a brown nude that I think will suit most morenas. I especially liked how pigmented the lipstick was and how I didn't have to dab it on my mouth too many times to build up the color. The formula is creamy and doesn't drag on your lips when you swipe it on, either.
"The formula claims to have a bunch of oils like argan, jojoba, and rosehip, and this helps the lipstick remain creamy and soft while on the lips. Unfortunately, this means it isn't transfer-proof, so expect it to leave a stain on your coffee cup. The lipstick also has a bit of staying power, and left the slightest hint of color even after I had eaten dinner, downed a drink, and eaten ice cream."
Best feature: "The magnetic cap! When you're in a hurry, you don't have too much time to put into securing the caps onto your products. But with the magnet you can always be sure that you won't be getting lipstick stains all over your handbag."
ADVERTISEMENT - CONTINUE READING BELOW
Final thoughts: "I've tried using the product all over my face (as blush and eyeshadow, too) and the product's creamy texture gives it a lot of slip, which makes it hard for it to adhere to your skin. If you're heading out for a quick event (like lunch or coffee), then you're fine to go without reapplying. But for dressier events that need long-lasting makeup, keep the lipstick on-hand for touchups."
Jamina Nitura, Editorial Assistant
First impression: "I really love the packaging. It's cool and sleek, plus it has a magnetic cap that's easy to take off and place back, saving you a lot of time in the process."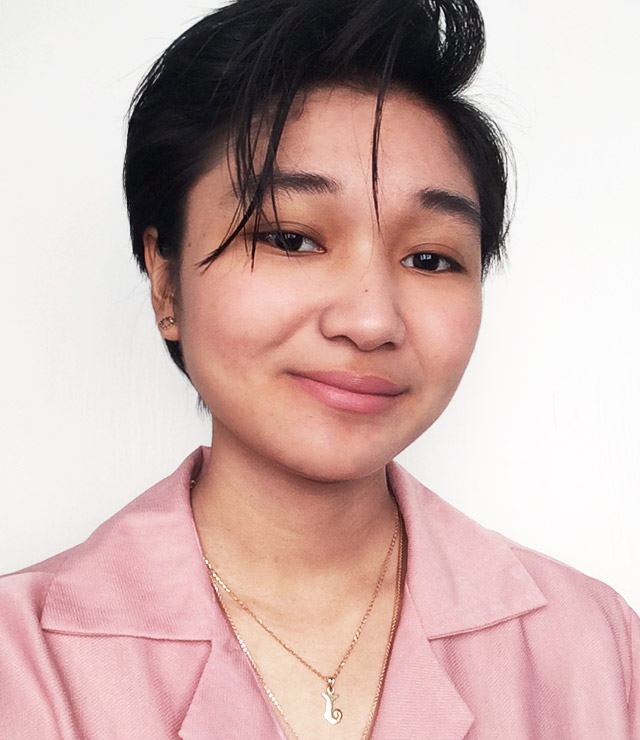 ADVERTISEMENT - CONTINUE READING BELOW
"I'm honestly not one to put on lipstick unless I have to attend an event or a special occasion, so I don't have much to compare this to. That said, I tried the Sashay. It's a light pink lip that worked well against my morena skin. (At least that's what my officemates told me. I'm not exactly a fan of pink in general so I may be biased to say otherwise). It was fairly easy to apply and glided smoothly over my lips. I did need to apply twice to get full coverage, otherwise it'd look like a thin, transparent sheet of pigment on my lips. As for how long it lasted? I have dry lips and have the habit of mindlessly licking them which is why an application of lipstick for me means it'll usually last for about three hours before I've completely wiped it off without even realizing it. Surprisingly, this one stayed on despite my habit, and lasted for almost an entire day without re-application."
ADVERTISEMENT - CONTINUE READING BELOW
Best feature: "The magnetic cap. It's fun to twist on and off and you're guaranteed never to lose it."
Marj Ramos, Features and Copy Editor
First Impression: "Packaging-wise, I thought it was pretty chic! It comes in a rose gold bullet with a magnetic cap, which immediately made it look like an expensive lippie you can find on high-end makeup counters. I also appreciated the wide range of wearable shades, so there's something for everyone whether you want something bold and statement-making or just something subtle for a daily hint of color."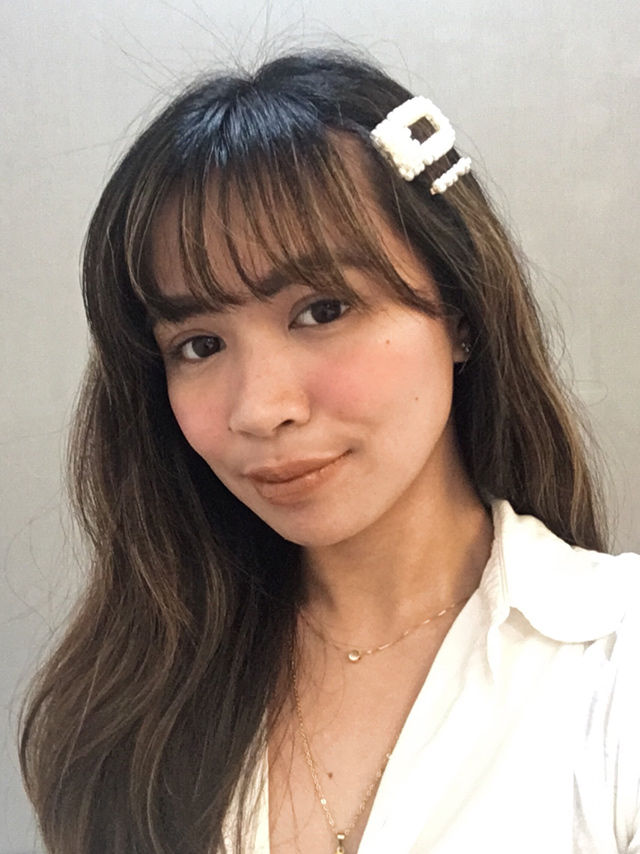 ADVERTISEMENT - CONTINUE READING BELOW
"When Steph made us choose which shade to review, I gravitated towards Crown, which is a nude peachy shade. Personally, since a gradient lip is my everyday go-to look, I figured I could wear it as the lighter shade to be applied on the outer part of my lips. I tried it by itself first and the primary thing I noticed was the cucumber scent, followed by its hydrating formula. I have really dry lips, though, so I tried to moisturize with a lip balm first prior to application of the Bragais lipstick. Perhaps because it's the lightest shade available, the shade was a little too sheer for my liking so I had to apply two layers to get to the color I want."
Best feature: "I love that it stays true to the shade pictured in their marketing materials—what you see is what you get! The magnetic cap is also a huge plus for me."
ADVERTISEMENT - CONTINUE READING BELOW
Final thoughts: "Color-wise, it's nicely pigmented and is a wearable nude that looks great on morenas. Personally though, I prefer mattes over a satin, glossy finish. So if they come up with a matte line in the future, I'd definitely consider grabbing one!"
Related Stories from Preview.ph
Hey, Preview readers! Follow us on Facebook, Instagram, YouTube, Tiktok, and Twitter to stay up to speed on all things trendy and creative. We'll curate the most stylish feed for you!