When it comes to nail polish, we dub Pam Pastor the queen. Holding in her possession the motherload of all nail polish collections with over 600 bottles strong, she puts even the most manicure obsessed to shame. With her twice-a-week shade changes and DIY application done in in fifteen minutes flat (sometimes even less), when she talks nails, we listen. Starting her blog Polish Police two years ago, she turned her once personal hobby into a community where like-minded women can visit to learn about the newest shades and ingenious ways of wearing them– all modeled by her own perfectly squoval (nail speak for a square-oval shape) tips. Read on to learn more about her collection, tips on giving yourself a good manicure and remedies for some of the most common nail polish problems.
Tell us about how your love for nail polish began.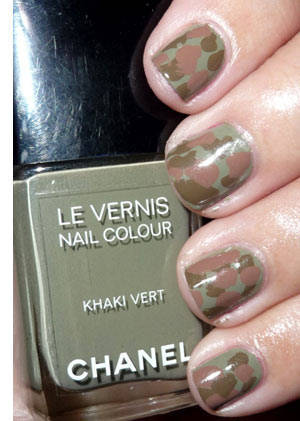 ADVERTISEMENT - CONTINUE READING BELOW
CONTINUE READING BELOW
Recommended Videos
Nail polish wasn't allowed in my strict Catholic high school so I had to wait until college before I could get my nails painted. I've always loved polish but it wasn't a crazy kind of love, yet. For years, I had maybe 20 bottles that I picked up in Rustan's or when I travel. It turned into a full-blown obsession in 2009, when I started my blog and began buying polish like crazy.
What prompted you to decide to start your blog, Polish Police?
I've been blogging for over a decade but my blogs were always personal, online journals. I thought it would be fun to create a separate blog just for nail polish. And here's the funny thing—I thought I was being original. I had no idea there was already a huge number of nail polish blogs out there, that there are nail polish bloggers from every country you can think of. When I found them, it was like discovering a new world. It's been great. I've found new friends who love nail polish as much as I do.
ADVERTISEMENT - CONTINUE READING BELOW
What are you favorite go-to brands?
My favorite brands are Chanel, Rescue Beauty Lounge, MAC and Butter London. But I've also been loving Dior, Illamasqua, Deborah Lippmann, Nars, China Glaze and Zoya. I've been using Essie and OPI for years.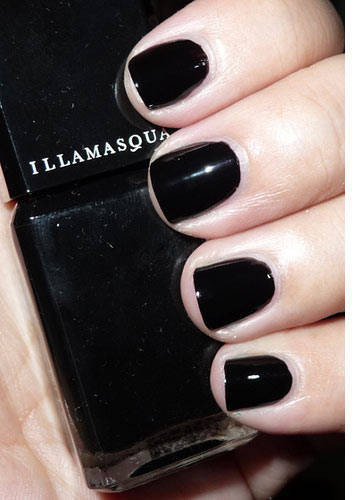 How often do you pick up a new shade?
I've slowed down now. I went overboard shopping for polish in New York in November and after that trip I said I'd go on a no-buy for six months (with the exception of new releases from Chanel, Rescue Beauty Lounge and MAC). I've been able to stick with it. The no-buy has given me the chance to wear my previously unworn shades.
ADVERTISEMENT - CONTINUE READING BELOW
If you had to choose just one nail polish shade to wear the rest of your life, what would it be and why?
Black, definitely. I love black nail polish. I spent years wearing nothing but black polish. I even wrote a love letter to black nail polish on my blog.
Do you stock up on doubles when you really like a shade?
Yes but this rarely happens. I only have two backup bottles—one of MAC Blue India and one of Chanel Khaki Vert. They are precious to me.
Read on to learn more about Pam's nail polish tips.
Click on the photo gallery to see Pam's five favorite nail polish shades of right now.