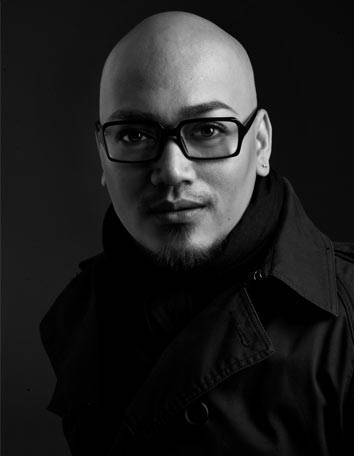 Unlike most successful professionals in the industry, it wasn't beauty school or an innate love for fashion that got Omar Ermita into makeup—it was rock climbing and dancing. During his college years as part of a dance troupe, Omar unknowingly began his foray into the art of beauty by applying make up on his fellow dancers. Subsequently, with his girl friends as his models, he continued to perfect the craft.
ADVERTISEMENT - CONTINUE READING BELOW
Years later, his work as a rock climbing instructor led him to a budding photographer, who asked Omar to do make up for his projects. He soon recommended Omar to another photographer, who asked the latter to help him with his exhibit. Omar's portfolio was instantly filled. As fate would have it, another of his fellow climbers, Marie Claire's beauty editor Marie Calica, requested a presentation of his portfolio—an opportunity that allowed him to make his mark in print. Merely a year later, the budding pro was invited to join the Shu Uemura team.
CONTINUE READING BELOW
Recommended Videos
Click on as we get into the mind of one of the beauty industry's most sought-after makeup artists today.
Click on the photo gallery to see Omar Ermita's Preview Portfolio.