(Image Via Ladies & Gentlemen Studio)
Not all of us have hair stylists and make up artists to make sure that we're always on top of our beauty game. We, the normal earthlings, still have our regular beauty woes: bad hair days and terrible breakouts that we try our best to conceal in our daily morning rush. We want it to seem like we've prepped for hours in our bathrooms when in reality, we've had minutes to prepare. However, with a little creativity, getting ready for the world shouldn't be as tough as it seems. Scroll down and read about our money-saving beauty shortcuts that can be found in your own home!
Beauty Hack #1: Lemons and Acidic Fruits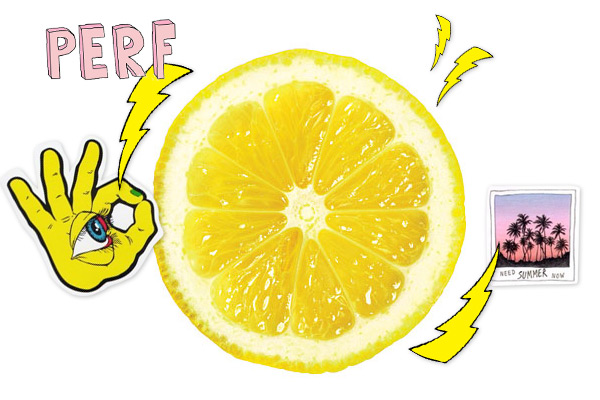 ADVERTISEMENT - CONTINUE READING BELOW
CONTINUE READING BELOW
Recommended Videos
When life hands you lemons... make a potion for your face!
That tangy yellow fruit is not just for the kitchen. Its acid content makes lemons a great skin toner and it can help get rid of skin discoloration. Aside from that, it can save you from another trip to the salon. Just mix fresh lemon juice with equal parts water and spray it on your hair for instant surfer-girl highlights! Other double duty acidic fruits include strawberries (they whiten your teeth) and apples (which fight acne).
Beauty Hack #2: Apple Cider Vinegar
ADVERTISEMENT - CONTINUE READING BELOW
Not just for your bowl of kale.
That bottle of apple cider vinegar doesn't have to always sit on your kitchen shelves! Aside from being a health miracle, it has a lot of beauty benefits as well. Use it as a skin toner to prevent and treat acne, or to get rid of those annoying warts! It prevents dandruff too. Rinse your hair with apple cider vinegar to remove shampoo build-up. Think of these tips the next time you dress your salad!
Beauty Hack #3: Vaseline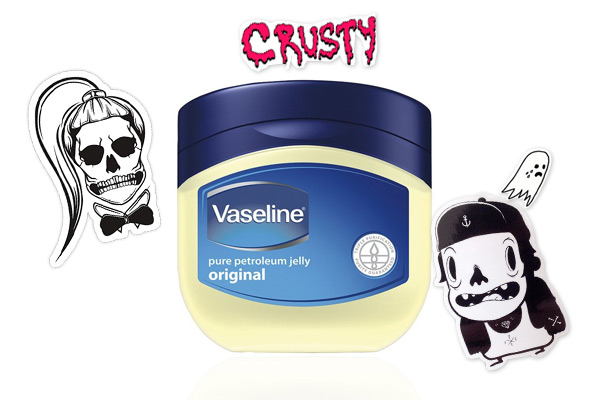 ADVERTISEMENT - CONTINUE READING BELOW
Crusty no more.
Don't underestimate this little vessel of power, because this beauty hack may just be the strongest one out there! From subbing it for lip gloss, to soothing cracked skin, to mixing it with lipstick to create your own cream blush for your cheeks, the possibilities of petroleum jelly are infinite! Did you know that you can even place it on your pulse points (behind your ear, neck and wrist) before applying perfume to make it last longer? We bet you didn't!
Beauty Hack #4: Double Duty Makeup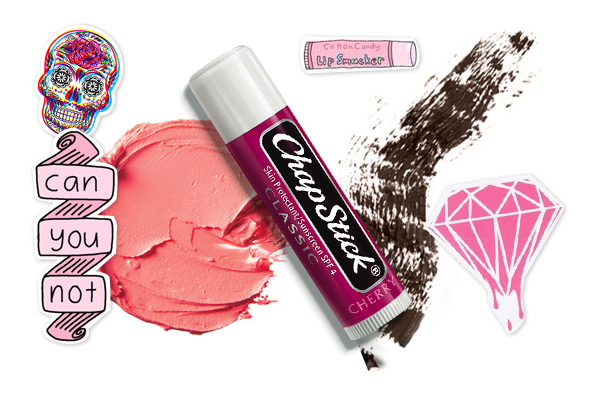 ADVERTISEMENT - CONTINUE READING BELOW
There's a reason to steal your little sister's cherry Chapstick.
Ran out of your favorite makeup products? Make the products you already own work twice as hard by using them not just for their intended purpose. Your trusty lipstick can double as a cheek tint, while your wax based lipbalm can work to tame your eyebrows. Can't make it to the salon before a big event? Don't fret. Use mascara to cover up your roots, and no one will even know that your hair is full of secrets.
Beauty Hack #5: Eggs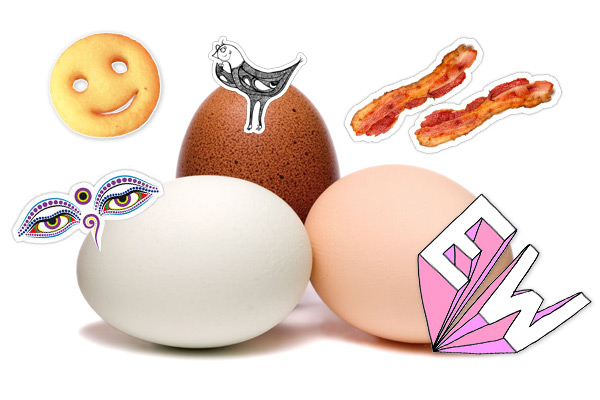 ADVERTISEMENT - CONTINUE READING BELOW
Good with bacon - and your eye bags.
Your favorite breakfast staple is surprisingly a beauty product too! Apply egg whites under your eyes to get rid of those nasty puffy bags or use it as a hair mask to solve the problem of your awfully damaged tresses. Before you finish all of the eggs in the carton, save some for your R&R time.
Beauty Hack #6: Coconut Oil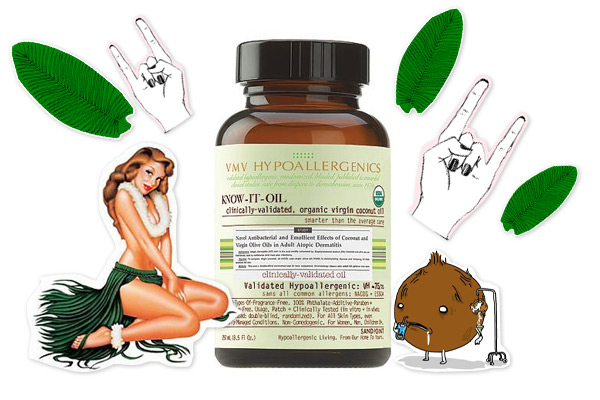 ADVERTISEMENT - CONTINUE READING BELOW
VMV Know-It-Oil, $40, VMV Hypoallergenics
This amazingly versatile bottle of oil is your ticket to brighter skin and a healthier life. Having no chemicals, this kitchen ingredient works just as well as a beauty product. You can rub it into your nails and cuticles to keep them hydrated, or you can use it as a pure make-up remover. You can also use it as a sub for your pricey deep hair conditioners. Just massage 1-2 tablespoons of coconut oil onto your scalp and down to your ends, leave it for 20 minutes then rinse it with your trusty shampoo and you'll surely have nourished and healthy hair in no time.
When it comes to beauty, you don't have to always play by the book. You've got our permission to try these at home, and tell us how it goes!
Collages by Yayay de Castro
Hey, Preview readers! Follow us on Facebook, Instagram, YouTube, Tiktok, and Twitter to stay up to speed on all things trendy and creative. We'll curate the most stylish feed for you!