Getting inked is a great way to express yourself or even a way to commemorate someone or something meaningful to you. Where to get them next, you ask? Try your back! Being the widest, flattest and largest part of your body, it is one of the best places to get a tattoo. It's also an ideal and perfect canvas for eye-catching and complex body art.
How painful is a back tattoo?
We know what you're thinking—"what if it'll hurt too much?" Well, all tattoos can be painful, but surprisingly, getting tatted on the back is known to be less painful than ankle tattoos, so it might even be a better option to consider if you want your first tattoo to involve less pain. Just take note that different areas are more sensitive than others during the tattoo process. For example, spots like your love handles and upper back can be a little more sensitive than your shoulder blades.
ADVERTISEMENT - CONTINUE READING BELOW
Yes, tattoos are a big commitment, but doing it in a discreet way like getting it on your back will make it easier to take the plunge. And instead of choosing a design that covers too much skin, you can opt for simpler and more minimal options. This way, you'll likely never regret getting inked. If you're still not convinced, we gathered a selection of minimal, dainty designs to change your mind below.
7 Minimalist Back Tattoo Ideas You Won't Regret Getting
1. Meaningful quote on the spine
If you want to always remember something meaningful in a way that's sweet and dainty, a quote tattoo on your spine may be for you. You can never go wrong with getting a positive affirmation inked because you can take it everywhere you go, and for the rest of your lifetime. What's even more exciting about getting a quote tattoo is the lettering aspect of it. Whether you'd like something that looks like it's typed out from a typewriter or a quote handwritten like a poet, there's surely an option out there worthy to get inked to your skin.
CONTINUE READING BELOW
Recommended Videos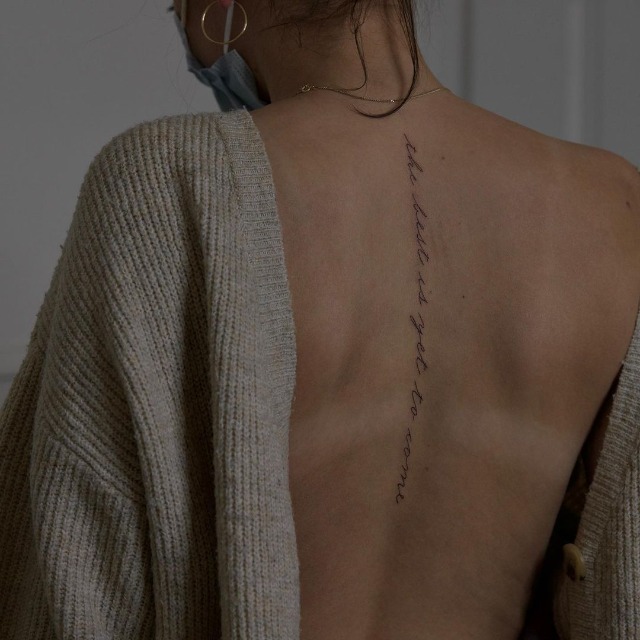 2. Butterfly
Butterfly tattoos symbolize a plethora of things—from femininity and beauty, an oath to oneself to always be carefree, or even something deeper like an homage to a loved one that has passed away. Whatever meaning you have for it, a butterfly is a no-harm, foolproof design you won't regret getting inked to your skin. Adding the tattoo to the nape of your neck also lets you get away with hiding your work of art for you and only your trusted loved ones to see.
ADVERTISEMENT - CONTINUE READING BELOW
3. Pet
A pet may just be a part or chapter of your life, but your pet's whole life is you. If you're a pet lover and want to commemorate your pooch forever, a tattoo of them could do just the trick. The inked art on your back will always remind you of the unconditional love and trust your little loved one has and had for you, and you for them. If you want a more permanent way of always remembering them, why not get a tattoo in their memory?
ADVERTISEMENT - CONTINUE READING BELOW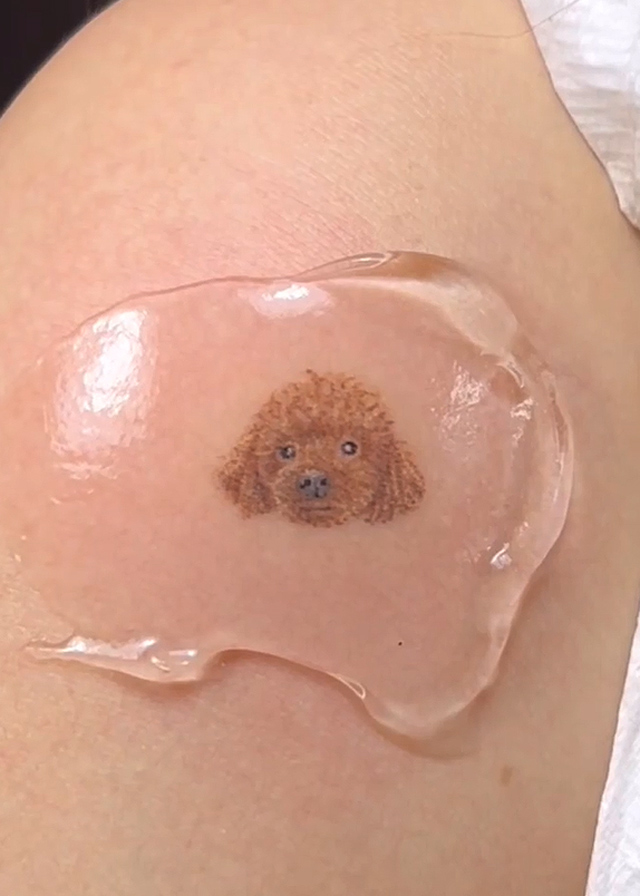 4. Hearts drawn by loved ones
A good way to always have your loved ones with you is to get inked in a way you'll remember them forever. You can get a number of hearts drawn by each of them, and have them tattooed in a line. This way, you'll always have a piece of them with you.
ADVERTISEMENT - CONTINUE READING BELOW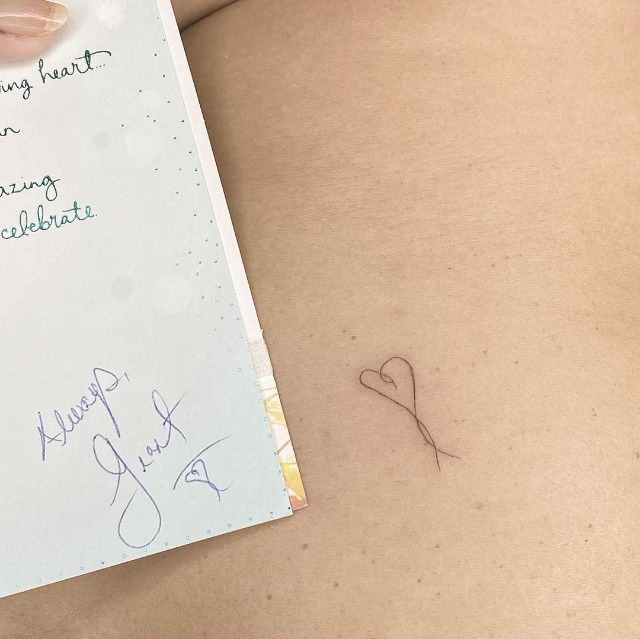 5. Freckle Stars
Stars are associated with things like dreams, ambition, hope, and the desire to achieve high goals. Simple and dainty, the stars on your skin will look like beauty marks anyone would appreciate. They have been used for centuries to represent navigation for wanderers and travelers to be safe. A good way to highlight your freckles or moles is to make them into small pretty stars. They blend with your body, but you know it's there.
ADVERTISEMENT - CONTINUE READING BELOW
6. Flower Outline
A flower tattoo is one of the most popular tattoos and for good reason. Different flowers can mean different things, so your choice can be a nod to different things that may resonate with you. For one, poppies represent healing, while roses represent passion. Either way, they're simple, timeless and you can never go wrong with one.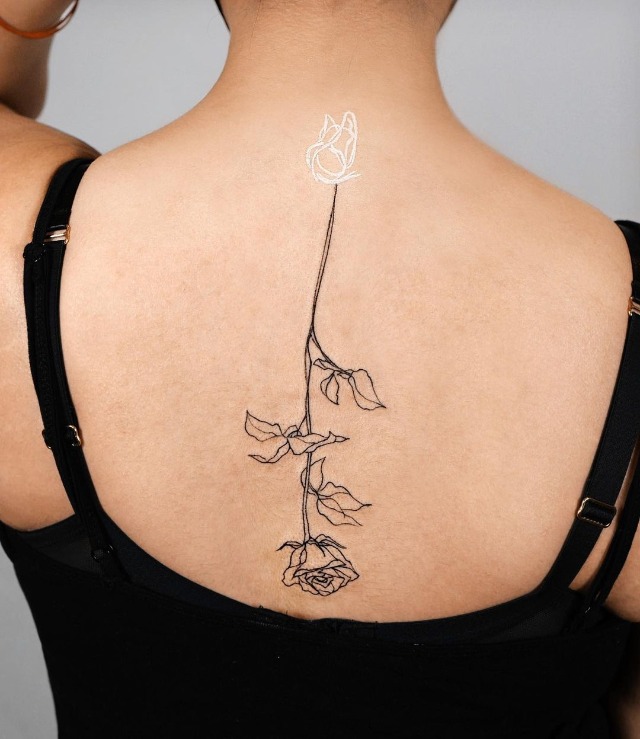 ADVERTISEMENT - CONTINUE READING BELOW
7. Line Art
Trying to find a way to get a tattoo that doesn't seem overdone? Get a line art tattoo. No one design is really the same due to the types of strokes the artists use when inking your skin, so you'll be sure to have a unique design of your own.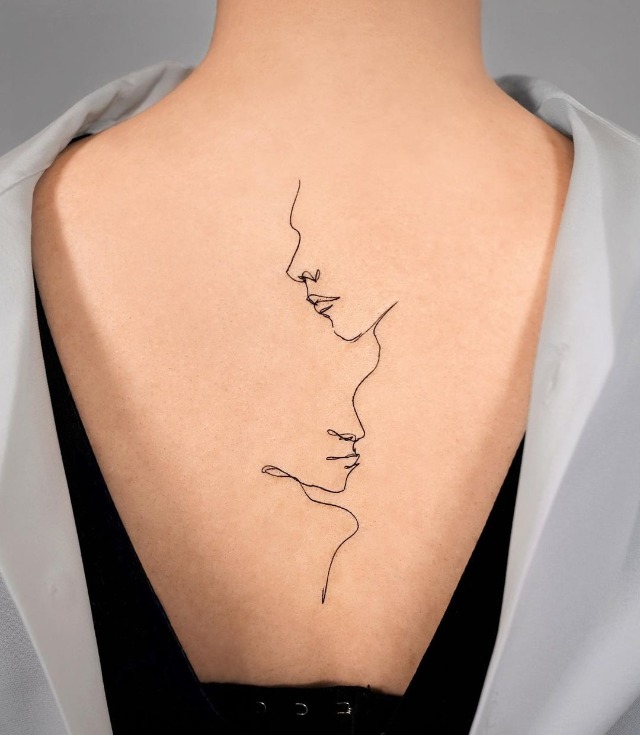 ADVERTISEMENT - CONTINUE READING BELOW
8. Sun
The sun symbolizes light, renewal, and good energy. When tattooing a sun, or anything for that matter, focus on basic outlines and shapes. This takes all the fundamental elements of an artwork to make a statement on its own. As the saying goes, "the simpler, the better."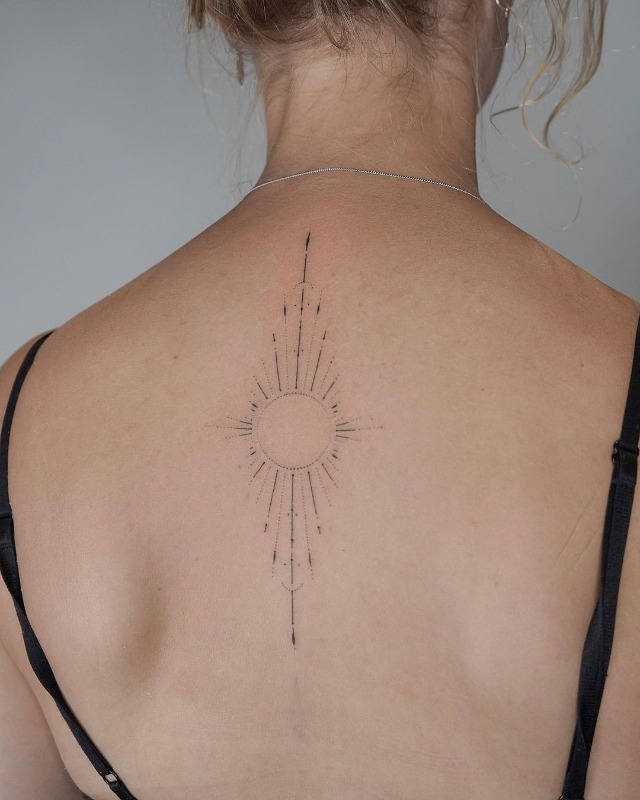 ADVERTISEMENT - CONTINUE READING BELOW
9. Palm Tree/Waves
If you're an island girl at heart, try inking palm trees or waves to always remember the feeling of sand in between your toes. For some, waves can even represent going with the flow and taking life as is. Getting a more minimal version can look cute, simple, and less striking to the eyes as well. You know, just in case you need to hide it.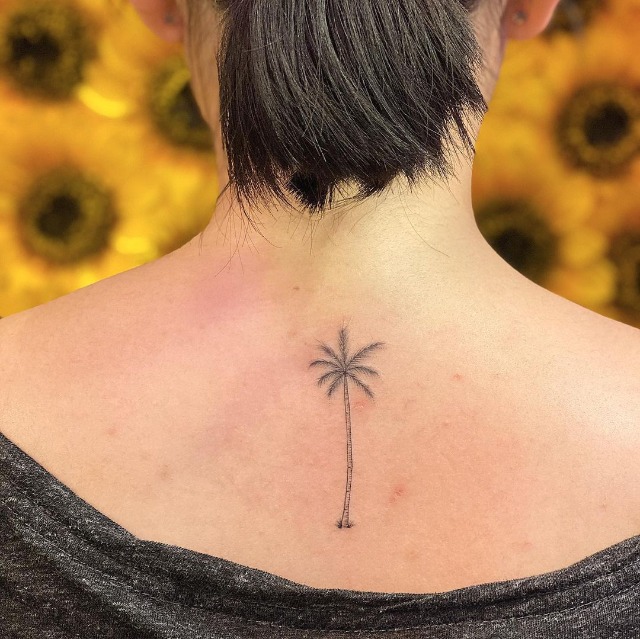 ADVERTISEMENT - CONTINUE READING BELOW
10. Your Zodiac Sign
A pretty artwork of your zodiac sign, whether a simple glyph or constellation is perfect if you're into astrology and astronomy. It's a good way to show your individuality, uniqueness and it's unlikely that you'll change your mind about the tatt since your birth date doesn't change.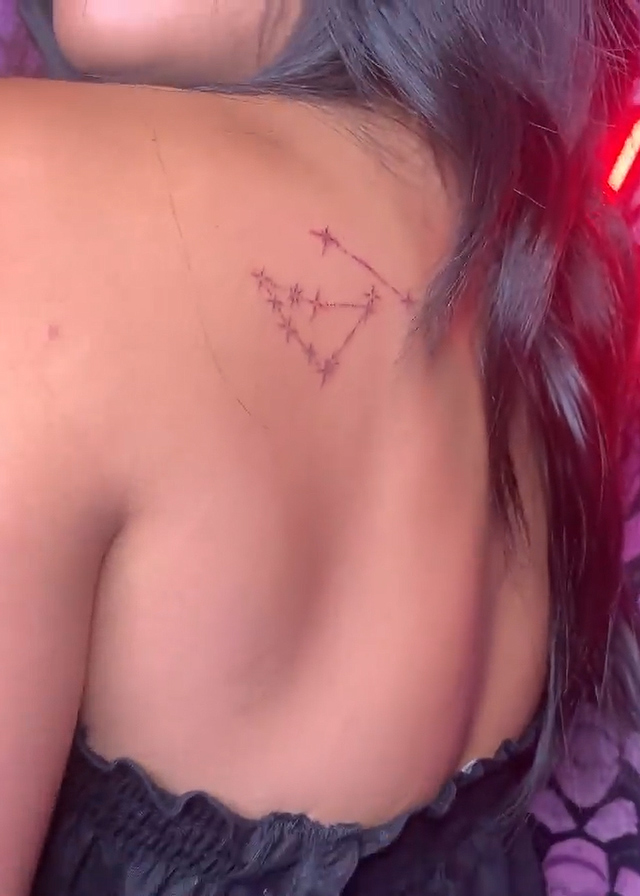 ADVERTISEMENT - CONTINUE READING BELOW
Preview is now on Quento! Click here to download the app for iOS and Android and enjoy more articles and videos from Preview and your favorite websites!
Related Stories from Preview.ph
Hey, Preview readers! Follow us on Facebook, Instagram, YouTube, Tiktok, and Twitter to stay up to speed on all things trendy and creative. We'll curate the most stylish feed for you!