At the prime of our youth, we've done everything we thought was fun. From partying all night, all week, lighting a cigarette or two, eating everything in sight, and even basking under the sun all summer long. But have you ever thought that the choices we once made will come haunt us? No? You may wanna think again. Below, here's how to turn a party girl complexion into perfection.
Bad habit #1: Drinking
The Visible Damage
As soon as you take that first sip of wine, your skin begins to dehydrate. As well as making you dry and puffy, alcohol is a stimulant that causes skin flushing. "If you drink consistently—that's every day for a few months— you'll start to see dilated capillaries and the first signs of aging," says Emma Hobson, Education Manager at the International Dermal Institute. "This can become permanent and lead to sagging skin and visible thread veins." If that isn't enough, your complexion will also start to look sallow and experience breakouts. This is because alcohol affects the circulation and wreaks havoc on your liver and kidneys. "You're literally injecting them with a hit of toxins that the body has to get rid of," Emma adds. Combined with late nights and disturbed sleep (caused by falling blood sugar levels overnight), you'll wake up with more than just a hangover.
The Deeper Damage
The problems caused by drinking don't just end with a few fine lines and wrinkles. There are far more serious risks associated with daily alcohol consumption. Paul Dillon of Drug and Alcohol Research Training Australia says, "What's worrying are the long-term effects it has on the body." Constant, excessive drinking impairs your liver function, which can lead to it becoming inflamed and fatty, and even to cirrhosis. What's more, diabetes, breast cancer, and even brain damage are all conditions that can be caused by alcohol. "Consume just three units a day and you'll triple your risk of these conditions," Paul says. There's further evidence suggesting that heavy drinking can affect a woman's fertility by disrupting ovulation patterns.
ADVERTISEMENT - CONTINUE READING BELOW
What you can do now:
Cut back and the health risks of drinking will be immediately reduced. The Australian Department of Health and Ageing recommends women drink no more than two standard drinks each day, with at least two alcohol-free days every week. A standard drink contains about 10g of alcohol, regardless of the container size or alcohol type. An average 150ml glass of wine accounts for one-and-a-half standard drinks; a gin and tonic (with one 30ml shot of the spirit) equates to one standard drink. Nutritionist Cherie Lyden has these tips for minimizing damage: Drink water before, during, and after your alcoholic drink. Make your wine a spritzer—it's got fewer kilojoules. Drink alcohol with a meal, not by itself. Avoid binge drinking. Your skin will give you a glowing thanks.
Products you need:
Brightening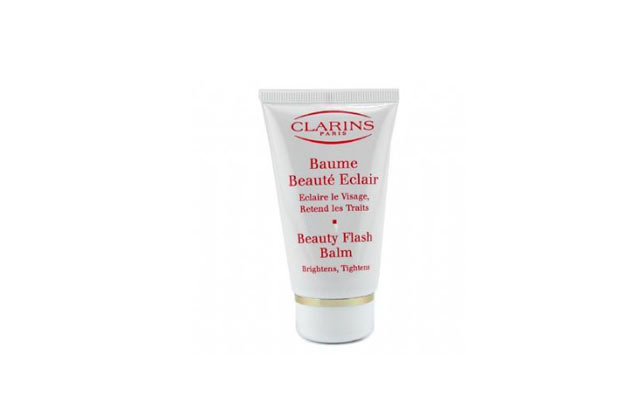 IMAGE Clarins
Clarins Beauty Flash balm, P2450, Rustan's Makati for an instant beauty pick-me-up that will revive tired skin.

Hydrating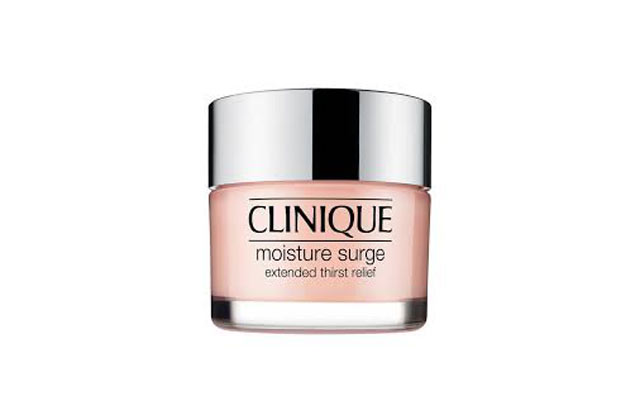 IMAGE Clarins
Clinique Moisture surge extended thirst relief, P2680, Rustan's Makati after a night of drinking to keep your skin hydrated.
Bad habit #2: Unhealthy Diet
The Visible Damage
You've only got to look in the mirror to see how lackluster skin appears after a week of indulging in junk food. Poorly fuelling the body equates to poor body function, which results in dry, flaky skin and, potentially, acne. It can also worsen skin conditions such as eczema and psoriasis. Research has shown that some foods have such a negative effect on the body that they create damaging free radicals. Offending meals include hydrogenated oils and charred barbecued food. A high-sugar diet has been linked to premature aging due to collagen and elastin breakdown, which leads to inflammation and wrinkles.
The Deeper Damage
It's not just the mirror that will show too many takeaway dinners, but the scales, too. Eating more kilojoules than your body can use will not only cause weight gain, it also increases your risk of developing high blood pressure, high cholesterol, Type 2 diabetes, heart disease, cancer, stroke, and gout, to name a few. Studies have shown that being overweight can also affect your fertility by impacting on your hormones, which then disrupts your menstrual cycle.

What you can do now
ADVERTISEMENT - CONTINUE READING BELOW
Eliminate refined sugar, caffeine, and fatty junk foods. Nutritionist Catherine Saxelby says that you need to include these essential beauty boosters in your diet every day, at least two servings of fruit; five servings of veggies, four servings of healthy carbs like wholegrain bread, brown pasta, and rice; one to two servings of fish, lean meat, chicken, and eggs, and one to two servings of yoghurt with probiotics. Good skin also needs a little fat such as essential fatty acids and omega fats to improve its appearance. The best sources are liquid oils (like rice bran, olive, grapeseed, hazelnut, and soybean oils), almonds, walnuts, pine nuts, avocado, wheatgerm, and seeds (such as sunflower, sesame, poppy, and linseeds). Dehydration also causes skin aging, so drink at least eight glasses of water every day. This will not only hydrate the skin, but will help to remove waste from the kidneys and detoxify the liver. Catherine says that fibre is another good skin tonic, as it acts like an "intestinal broom" that sweeps waste out of the body and keeps your digestive tract healthy. Recent studies have also shown that a low glycemic index diet can help prevent acne. This is related to hormone reactions to food regulating blood sugar leavels and insulin will have a positive effect on skin.
Product you need
Anti-aging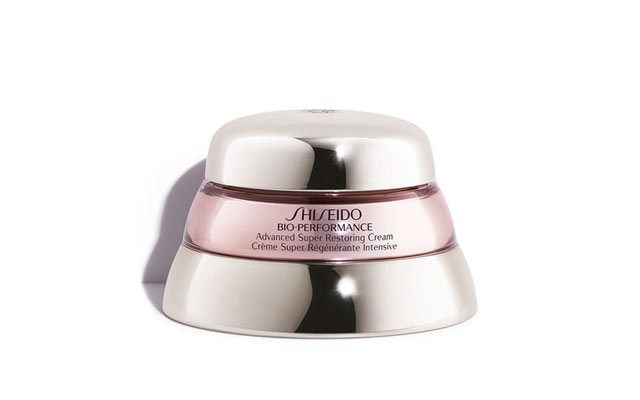 IMAGE Clarins
Shiseido Bioperformance super restoring cream, P7050, Bonifacio High Street. This is targeted for skin with diminished resiliance and elasticity
Bad habit #3: Smoking
The Visible Damage
We all know that you're not going to improve your looks by inhaling smoke every day. There's a reason why smokers develop gray, sallow skin, lined faces, and stained teeth. Free radicals (microscopic environmental aggressors) cause a breakdown of skin-supporting collagen and elastin. "Every puff of a cigarette increases the hit of free radicals on the body," says Emma Hobson. Each gene in every cell of our body sustains an estimated 10,000 free radical hits every day. If you smoke, you get one-to-five million extra free radical hits per inhalation. "The gray pallor you so often see on smokers is the result of nicotine reducing the blood flow to the skin, depriving it of vital oxygen and nutrients," Emma adds. Smokers are also likely to develop lines around the mouth because of the overuse of the muscles to hold the cigarette. The lines around the eyes that smokers are prone to are caused by squinting the eyes to avoid the smoke. "Generally, a heavy smoker will age 10 years earlier than nonsmokers," Emma notes.
ADVERTISEMENT - CONTINUE READING BELOW
The Deeper Damage
In addition to nicotine, there are over 4000 chemicals released into the body when tobacco burns. Smoking causes cancer, emphysema, and heart disease and can shorten your life by 10 years or more.
What you can do now:
Quit. If you've tried and have been unsuccessful, at least cut down. Nutrition scientist Joanna McMillan-Price recommends exercise and full-body massages to improve circulation and to get the oxygen pumping around the system. Combine this with consuming high quantities of antioxidants, such as green or white tea, eating lots of red berries and taking grapeseed extract and gingko biloba, and you'll help lessen the effects. Natalie Clays, former smoker and now antismoking advocate, says if you're having trouble giving up, speak to your doctor about nicotine replacement therapy (NRT). This involves nicotine patches, inhalers, nasal sprays, gum, or tablets. They will have side effects, so seek professional advice. Joanna adds that hypnotherapy and acupuncture are good natural alternatives, but may require a bit longer to take effect. Once you give up, results will soon be evident. After just two weeks, circulation will increase and will continue to improve for the next 10 weeks. After one year, your risk of a heart attack will have dropped by half. And then there's that radiant skin.
Products you need:
Anti-aging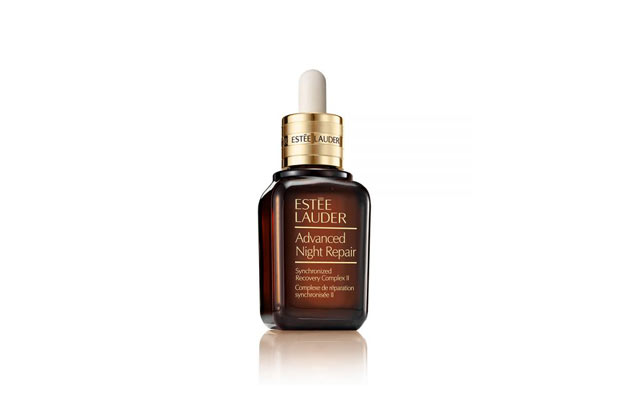 IMAGE Clarins
Estee Lauder Advanced Night Repair, P2450, Rustan's Makati.
Hydrating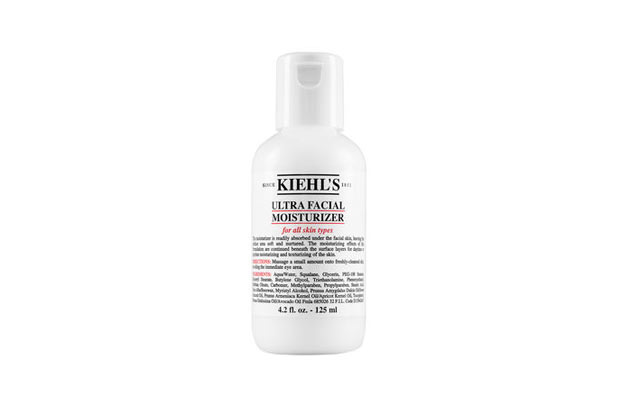 IMAGE Clarins
Kiehl's Ultra facial noisturizer, P1550, Greenbelt 5. It's a lightweight all-weather moisturizer.
Bad habit #4: Sunbathing
The Visible Damage
The sun is enemy number one to the skin, as it causes premature ageing, hyper pigmentation, capillary damage, skin thickening and, worst of all, cell trauma resulting in permanent damage that could lead to skin cancer. Emma Hobson suggests imagining your skin cells containing a "memory bank" (your DNA), and that every time you go out in daylight and are exposed to UV, it "banks" this information. Skin then stores the damage over the years, but eventually it's payback time and the true cost of sunburn is revealed. UV rays also break down collagen (which gives the skin its elasticity) and this leads to wrinkles, especially around the forehead, eyes, and mouth.
ADVERTISEMENT - CONTINUE READING BELOW
The Deeper Damage
Most of us think that the worst that can happen is sunburn, but just six instances of sunburn will double your chances of getting malignant melanoma, the most dangerous form of skin cancer. "Most people have already suffered much of their irreversible sun damage by the time they turn 18," says Craig Sinclair, Chair of the Cancer Council's National Skin Cancer Committee. What's more worrying is that it takes at least 15-20 years to show up.
What you can do now:
You know the drill: Stay out of the sun between 11am and 3pm. If you do go out, make sure you wear an SPF30+ sunscreen, a wide brimmed hat, and big sunglasses, then stay in the shade as much as you can. There is evidence that a diet high in antioxidants can help prevent the free radical damage caused by sun exposure. Joanna McMillan-Price recommends eating as many brightly colored fruits and vegetables as you can. "The highest amounts of antioxidants are found in carrots, red peppers, tomatoes, apricots, and green leafy vegetables, as they are rich in beta carotene (vitamin A), which gives the most skin protection," she says.
Products you need:
Protection from further damage aka sunscreen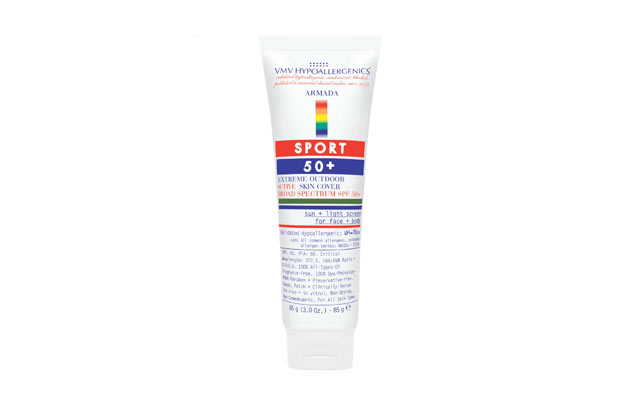 IMAGE Clarins
VMV Hypoallergenics, Armada Sport 50+, P2300, Ayala at the 30th
*This article original appeared in Preview Magazine August 2008 issue.
Related Stories from Preview.ph



Hey, Preview readers! Follow us on Facebook, Instagram, YouTube, Tiktok, and Twitter to stay up to speed on all things trendy and creative. We'll curate the most stylish feed for you!