In the world of beauty where everything is fickle and oversaturated, longevity is a clear measure of success. Makeup artist Anton Patdu shares his journey on how he started from being a Communication Arts student doing theatre makeup to celebrating almost a decade in the industry.
It feels like eons ago now but pre-YouTube beauty influencers and Instagram makeup, pursuing a career in beauty wasn't really considered a full-time or stable job. Opportunities weren't as present as it is in the current landscape we are in now and you really had to claw your way into the tight-knit industry. It was almost impossible to get in without knowing anyone from the inner circle. But Anton was one of the few that had the right combination of talent, hardwork, and brains to grab the rare opportunity when he saw one.
Starting his career as an editorial makeup artist, the now 29-year-old knew very well even then that in this line of work, it's not enough to just be able to do one thing well. He had to learn how to evolve and challenge himself to get out of his comfort zone, which was what ultimately set him apart in the highly-competitive environment. "When I was starting, I was really into editorial makeup but slowly shifted to doing more glam beauty. It was super different from what I was doing before but editorial makeup was an important step for me as a makeup artist. It trained me to see what type of makeup works for different lightings."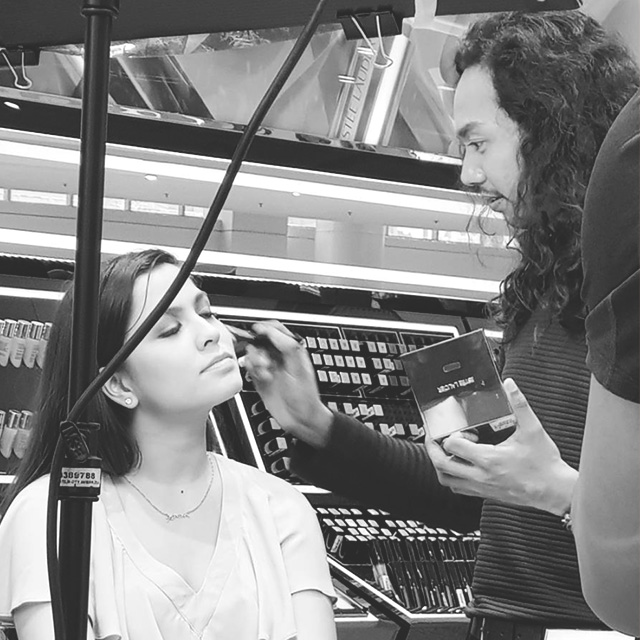 ADVERTISEMENT - CONTINUE READING BELOW
That adjustment and willingness to adapt proved to be beneficial to his career as it's been years later and he is still one of the busiest working makeup artists in the business. He has positioned himself to be one of the country's best, being the go-to person for editorial magazine covers, a top pick for A-listers like Claudia Barretto, Bianca Gonzales, and Hannah Pangilinan, and a household name in bridal directories. His years in the industry has only made him better, and he is now imparting that knowledge with young talents through his new creative agency.
Getting to Know Anton
Preview had a one-on-one with the celebrity makeup artist about his humble beginnings, what was in his first makeup kit, and his muse Claudia.
Why did you decide to pursue a career as a makeup artist?
"I started nine years ago. I'm actually celebrating my 10th year as a makeup artist next year. I used to do theatre makeup back when I was studying in [University of Santo Tomas]. I would do my blockmates and friends' makeup and I would post it on Multiply, which was the hit social media platform back then. From there, I received messages from budding photographers that needed makeup artists for test shoots. It was such a humble beginning since I barely knew anyone from the industry. At that time, I didn't even know that I could make an actual career out of it."
Where did you learn how to apply makeup?
"My sister studied makeup in Maquillage so she was my first teacher. I learned from her and researched on my own on YouTube. I always looked up to Val Garland. His work is very abstract and I loved that. I also watched a lot of makeup artists that I worked with and I would ask questions on how they did their looks; and from those learnings, I also discovered my signature makeup look."
ADVERTISEMENT - CONTINUE READING BELOW
What were the products in your first working makeup kit?
"I didn't have money when I was starting out so my makeup kit were full of drugstore makeup brands like L'Oreal and Maybelline."
What are the staples in your current makeup kit?
"I have staples from different brands but most are from Tom Ford and Estee Lauder. I especially love using using Tom Ford and La Mer for my base."
ADVERTISEMENT - CONTINUE READING BELOW
What are some of the most memorable makeup looks that you've done and why were they memorable for you?
"Personally, my memorable makeup looks would have to be everything I do with Claudia. I've been doing her makeup for more than four years now and we've been through a lot. From finding the perfect foundation for her to experimenting with different eye makeup techniques, our looks are always a collaboration between artist and muse, which makes it all the more memorable for me."
ADVERTISEMENT - CONTINUE READING BELOW
How would you describe your signature makeup style?
"I love accentuating the eyes. That's my favorite part of the whole makeup process for my muses and clients. My signature makeup style would probably be a level-up version of the clients' looks. I don't like changing their faces that much. I'd like them to feel comfortable and confident with their own face."
ADVERTISEMENT - CONTINUE READING BELOW
ADVERTISEMENT - CONTINUE READING BELOW
Where do you get inspiration for your beauty looks?
"I am an editorial makeup artist. I love looks that are more artsy and out of the box. I usually find inspiration from runway makeup trends and make it wearable."
ADVERTISEMENT - CONTINUE READING BELOW
Besides catering to celebrities, Anton also makes the everyday woman her most beautiful on their wedding days. We ask Anton about his process with brides-to-be and his favorite beauty products to use.
How would you describe an Anton Patdu bride?
"An Anton Patdu bride would have to be a confident woman who doesn't need her face to be transformed in order for her to feel beautiful on her special day. She radiates with an inner glow that makes her makeup beautiful and natural. But when night time comes, she's a glamorous star."
ADVERTISEMENT - CONTINUE READING BELOW
ADVERTISEMENT - CONTINUE READING BELOW
Can you describe your process of creating a wedding look for your brides?
"I don't have a template makeup look for my brides as almost every single of them already has an idea of what they want for their wedding day. I usually ask my bride how she wants to look on her wedding day and I just add my touch of creativity to it. It's really a makeup look that she can call her own, it's like the bride's better version of herself on her most special day."
What are your staple makeup products for weddings?
"La Mer renewal oil and cooling gel moisturize, then a face mask before putting the actual makeup on. Tom Ford eyeshadows are the best for me for weddings and I use liquid lipsticks for transfer-proof lips!"
ADVERTISEMENT - CONTINUE READING BELOW
What's a common bridal beauty misconception?
"That it's easy to do a bridal makeup look because it's only supposed to look "natural." And for the same reason too, clients don't really want to pay so much for the service. But in reality, it's the hardest look to create for a client as a makeup artist. We are under so much pressure to make them look their best on their special day and at the end of the day, if our client is happy, then we really consider it our work of art."
Passing on the Knowledge
In this new chapter in his life, Anton is giving back to the industry that he spent the last decade in. Just as he needed guidance when he was a rookie, he has created a space for creatives to call their home and provided them the resources, guidance, and insider knowledge they will need to survive and stand out in this cutthroat industry.
ADVERTISEMENT - CONTINUE READING BELOW
You also have an agency for creatives, New Monarq. What's the role you play for the company?
"I'm the director of the agency so I basically manage the creatives and the models. We live by the idea that each individual is a creative in his/her own right and field and we should celebrate what we believe we are good at."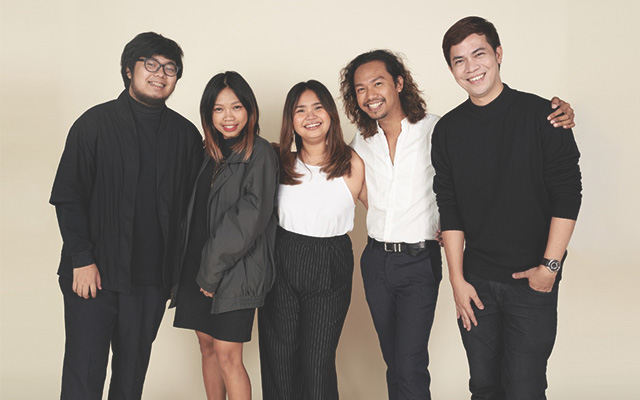 ADVERTISEMENT - CONTINUE READING BELOW
Was it important for you to mentor fresh people in beauty?
"New Monarq was created because I saw the need for artist representation in the country. Since the industry is pretty much saturated, having someone to represent you can give you a better understanding of the rates for the services. It serves as a protection for the creatives to make sure that we are not abused for what we can offer. I cannot fully say I have mentored, but I have guided a lot of hair and makeup artists through their process of finding their standing in the business. I give them ideas on how to market themselves and help make sure that they are on the right path. When it comes to dealing with different styles, each artist has his/her own way of interpreting beauty and I respect that. I think with practice, they will be able to improve on their skill set."
ADVERTISEMENT - CONTINUE READING BELOW
What practical advice can you give makeup artists who are just starting out in the industry?
"Don't rush your career. Don't compete with others too much and just look at your own progress. You will have your time. In the meantime, gain some tenure first with your craft and plan your moves. Marketing and positioning yourself in the niche you want to excel at will be the best thing you can do for your career. Take me for example. Right now, I'm focused on my agency. I am applying what I've learned for the past nine years I did freelance work. Money comes and goes quickly in this business, so invest your money in your craft. Years will go by, trends will go in and out, there will always be someone better and younger than you that will come along, but just continue researching and honing your skills so you can be better as you go on with your career."
ADVERTISEMENT - CONTINUE READING BELOW
For inquiries, rates, and bookings, email him at antonpatdu@newmonarq.com or message him through Instagram @antonpatdu.
Related Stories from Preview.ph



Hey, Preview readers! Follow us on Facebook, Instagram, YouTube, Tiktok, and Twitter to stay up to speed on all things trendy and creative. We'll curate the most stylish feed for you!