At 49, Alice Dixson looks practically almost the same as she did in the '80s. Her secret? A positive attitude and, of course, proper skincare. Because while you may think someone like Alice was born with naturally perfect skin, she had her complexion struggles, too. It took her a lot of trial-and-error to find her holy grail products, as well as a lot of research and consultations to stop her skin's clock and keep it from misbehaving. The fruits of her labor are seen in her barefaced selfies on Instagram, which speak for themselves.
Lucky for us, she's by no means stingy with her skin secrets, because below, the actress tells Preview everything she does for amazing skin:
What was your beauty routine like when you were in your 20s?
"I had problematic skin when I was in my 20s. Maybe because of poor diet, lack of sleep, and just not really taking care of myself. I had oily skin, and what would happen was when I would get a pimple, I would pop it (which is a no-no!). Some say acne can also be caused by hormones but looking back I really know that it was a combination of all those things I just mentioned.
"What I did was I would cover up my blemishes, those really bad marks, with makeup. And it came to a point that I could not go out without wearing foundation. Then, a very good friend of mine, Isabel Rivas, she said, 'Alice, you need to go and try Obagi.' She really pushed me to try it and I want to thank her now for doing [so] because had she not introduced me to [it], my skin would not have improved the way it did over a few months. So I think that would be my tip if you have [blemished] skin—try the Obagi system because it [renewed] my skin, and once you have good skin it's easier to maintain."
ADVERTISEMENT - CONTINUE READING BELOW
Has your beauty regimen changed a lot since then? How so?
"I would say yes and no. No, because I still use the Obagi cleanser morning and night plus a toner and moisturizer as needed. Yes, because my beauty regimen has changed in a way that now I'm in my 40s, I realized the importance of using sunblock, because now I see what sun damage can do and it's quite scary. I also recommend to all the ladies out there to use sunblock when you go out, especially when you're [going to] the beach—that's a must and a top priority."
IMAGE Courtesy of Belo Beauty
What's your skincare routine like now? What are your current must-haves for maintaining a youthful glow?
"I really try to supplement my body because what you eat or what you consume has a direct effect on your skin. That saying, 'you are what you eat,' is true and whenever I can't get the vitamins and nutrients from food, I will take supplements like vitamin E. I also like to try different products for the skin and body, like right now, I like trying organic lines of oils, and then face masks, eye creams, things like that. I mix different products just because I like to try different things.
"But as a must-have, I always have a deep facial cleaning because maalikabok sa Pilipinas and I wear a lot of makeup when I'm working. I want to clean my pores. I recently tried the Botanical Facial at [Belo Medical Group], it's quite nice and gentle for sensitive skin. When I'm feeling quite low on my energy, I do the Athlete's Drip, [which] directly infuses multi-vitamins. I also do drips with glutathione, since it helps not only [with brightening the skin] but it gives a nice glow and helps detoxify my liver."
"Aside from my facial, I have been trying to remove fine facial hair, and I like how Belo has lasers with minimal pain, and they have several kinds to treat different parts of the body and kinds of hair follicles. I have been doing it for my legs and my underarm, too. I also like the Angel Whitening treatment for the underarm and face since aside from the hair being removed, it also lightens, so I like that combination. I was told by my Belo doctor that it also helps minimize the pores and removes pigmentation."
On that note, why did you decide to try Belo's Ulthera Plus?
"Since I lost some weight, pumayat 'yung face ko but then nagkaroon ng sagging skin. That's why I really wanted to try Belo Ulthera. Maganda na 'yung shape ng face ko but then because of the excess skin that I had, it was like gravity was pulling everything down, so I just wanted to have that lift.
ADVERTISEMENT - CONTINUE READING BELOW
"I found out about Ulthera and how it helps boost your collagen naturally and elastin, like a face lift without surgery, which really appealed to me. What's really nice about Belo Ulthera Plus is that aside from Ulthera, they also prescribe a customized regimen to help address my other skin concerns—that's the Plus part. For me, I get to do Skin Reboot for my maintenance after Ulthera, Belo Vita to hydrate my skin, and Angel Whitening."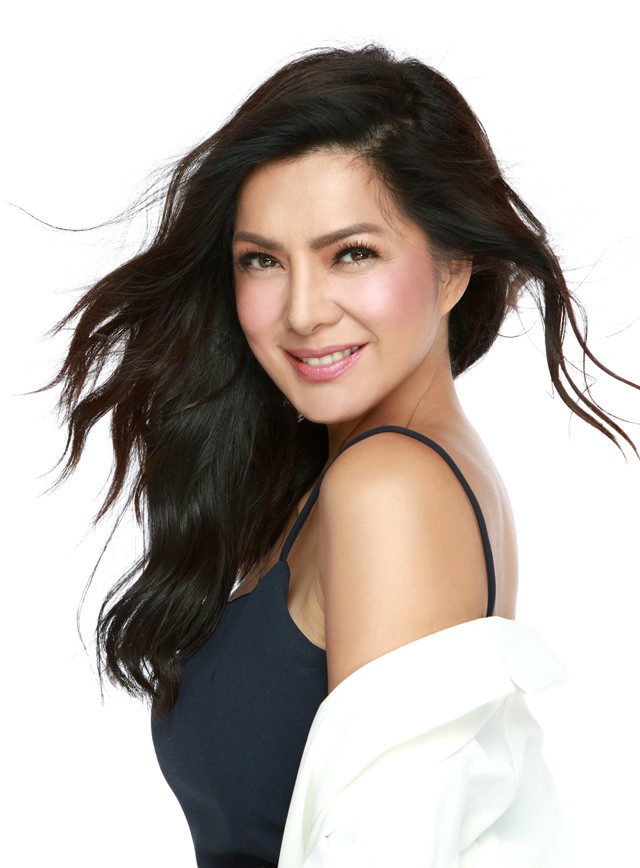 IMAGE Courtesy of Belo Beauty
How was your experience with Belo Ulthera Plus and what effects did it have for you?
"My doctor recommended that I do it lightly sedated in order to deliver the optimum number of pulses, which is critical for the tightening and lifting results to be achieved. I had to go undergo through some medical clearances and some tests. Yes, ladies, if you really want to maximize and achieve the rinaraesults, ask how many pulses is going to be delivered to your skin first.
"But if you don't want to be sedated, there's an option to actually just go the clinic, have a consultation, and then have the procedure there. The difference is that when you're sedated, wala kang nararamdaman when they are treating you. Since I was sedated, when I woke up an hour later parang wala lang, parang nakatulog lang ako—no pain at all. There was some swelling for the next few days, but that's normal. I just applied anti-inflammatory cream and then I also had the Inara treatment to make the swelling go down faster. What's nice is hindi nga napansin ng iba during that week na medyo swollen ako, I was working and everything. My partner even said, 'Oh, you just look like you gained weight in your cheeks,' but that was actually the inflammation. Now, it's been more than a month since I've had my second Belo Ulthera done and I can say really I'm very, very happy with the results.
"First, my face looks fuller, it's more plump. I actually had some jowling on my cheek area after the procedure, but now, it's down by 80% and that's a big difference. Second, my skin looks smoother and more radiant. Also, after a month, I noticed in pictures that my marionette lines have diminished. The lines are now less apparent and I am just really over the moon with that. I'm looking forward to even more improvement, because the results are supposed to peak within the next two to three months. I'll keep everyone updated on [social media]. Overall, I think the effects [of Belo Ultherea Plus] are glorious. I highly recommend that other women do it."
ADVERTISEMENT - CONTINUE READING BELOW
*This interview has been edited and condensed for clarity.
Related Stories from Preview.ph
Hey, Preview readers! Follow us on Facebook, Instagram, YouTube, Tiktok, and Twitter to stay up to speed on all things trendy and creative. We'll curate the most stylish feed for you!