Celebrity makeup artist Albert Kurniawan is celebrating his 10th year anniversary in the beauty industry with yet another milestone. He's launching his own makeup brand called Teviant, which started as a line of false lashes but now features products that the Indonesia-bred artist formulated himself—all the way in Italy, no less! Traveling back and forth from Manila to Europe in a span of three years, Albert created the first batch of products in his line of expertise—eye makeup, ranging from eyeliners, to eyebrow products, to eyeshadow palettes co-created with his celebrity muse Heart Evangelista.
In an exclusive interview with Preview, Albert reveals more about the genesis of Teviant and his colorful career as a makeup artist: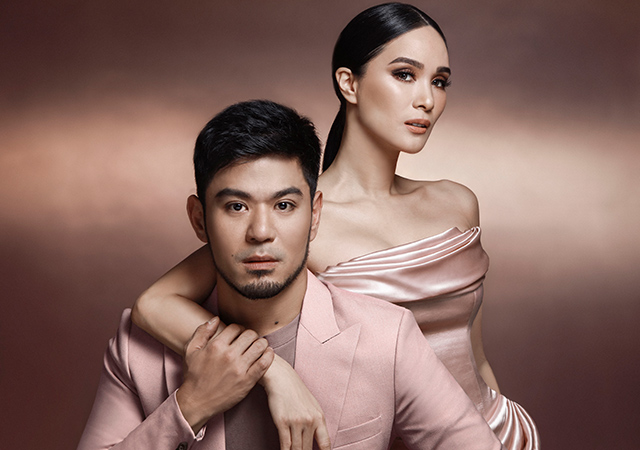 ADVERTISEMENT - CONTINUE READING BELOW
Hi Albert! Before we discuss Teviant, do you mind telling our readers a little about yourself?
"I'm Albert Kurniawan, born and raised in Indonesia. I've been a makeup artist for 10 years. With an interior design background, [I] landed myself in Manila to finish an internship from my school in Singapore. But makeup has been my passion since I was young. Growing up in [a] family who appreciates makeup and beauty, that played a huge influence in my career choice."
How did the idea of creating your own makeup line come about for you? What made you pursue it?
"With my 10-year anniversary in the industry, I wanted to give something back to the people who have been supporting me [by] giving them the best [products] that have been formulated based on the knowledge that I have gained throughout my career. Since a lot of people have been asking me about different types of formulas in the market, I told myself, 'Why don't I create my own brand based on the standards that I believe in?' My mom is a big influence while growing up for me to appreciate makeup, so I named [my line] after her."
CONTINUE READING BELOW
Recommended Videos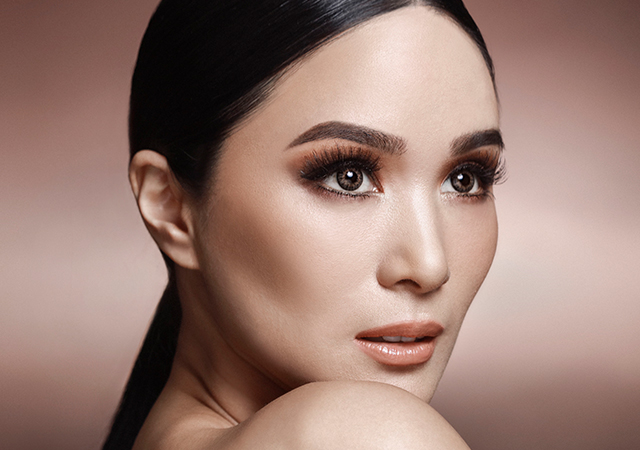 How did Teviant come to be?
"It has been three years [in the making]. I was involved in every step from the R&D (research and development), to the details of choosing the right raw materials and pigments, up to naming the shades. It is very slow compared to how other brands develop their products, but I enjoyed every step because I gained so much knowledge [from working in] the factory and laboratory. The knowledge I gained is something that I never learned throughout my career.
ADVERTISEMENT - CONTINUE READING BELOW
"[While developing the products,] people asked me why I spent so much time traveling back and forth from Italy to the Philippines—I just couldn't share the secret. People may think that I'm always on vacation but in fact I was involving myself in every step since the products are made in Italy."
What's your beauty/makeup philosophy? How does this reflect in your products?
"Everyone knows my makeup philosophy is all about the eyes. And I'm not afraid to go to another direction or to think outside the box so the same thing [applies to] my brand—the products are mostly versatile. Not only is it fit for someone feminine, but also someone edgy and trendy. Not just for everyday makeup but also for a super bold eye [look]."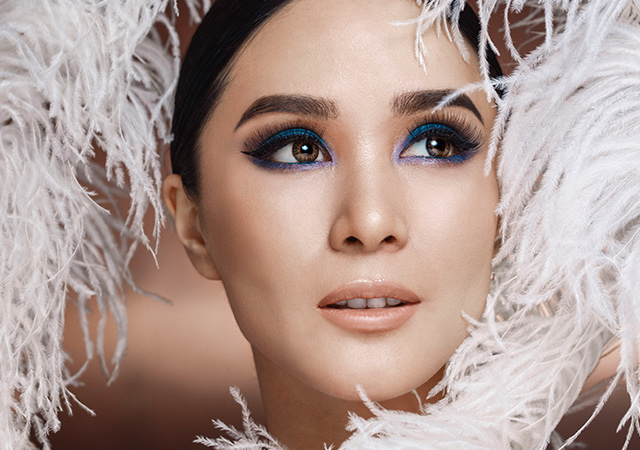 ADVERTISEMENT - CONTINUE READING BELOW
Speaking of products, tell us more about the ones you created! What are the products included in your makeup line?
"In this first launch, I purposely concentrated on eye makeup products, which is my strength in makeup. For now, [I launched] eyeshadows, eyebrow products, eyeliners, mascara, false lashes, and even tools such as an eyelash curler, brow tweezer, and false lashes applicator."
What kind of beauty experience are you aiming to give everyone with your products? How do they stand out from everything else on the market right now?
"The beauty experience is very happy, a celebration of colors in a very compact and elegant case. All my products come with formulas that are easy to use, very rich pigment, and can be used by [people] with all types of skin color, and all types of women: from young to old."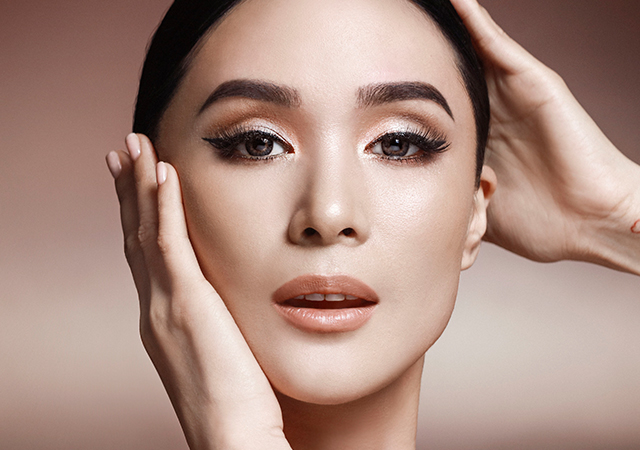 ADVERTISEMENT - CONTINUE READING BELOW
Everyone knows that Heart Evangelista is one of your most loyal muses. What was it like to create the eyeshadow palettes with her?
"As Heart is one of my closest friends, and she's also the one who opened so many doors in this industry for me, her involvement during the product development is very important for me. It added more confidence. Everyone knows that Heart loves makeup especially eye makeup, that is why I always ask [for] her input in every step of the development, especially with choosing the colors for the eyeshadows, pigments, up to creating the packaging. So this collaboration of eyeshadow palettes with Heart makes me feel more confident to offer it to the public."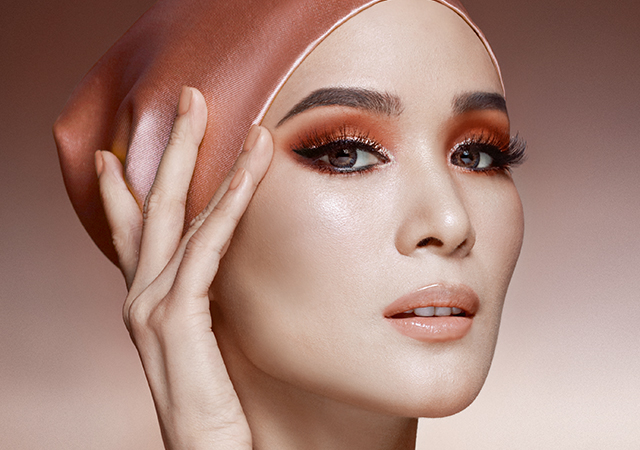 ADVERTISEMENT - CONTINUE READING BELOW
When and where will your makeup line become available? Can we look forward to more soon?
"You can now preorder at www.teviant.com, and for a physical store, we will have a pop-up soon."
See some of Teviant's products below: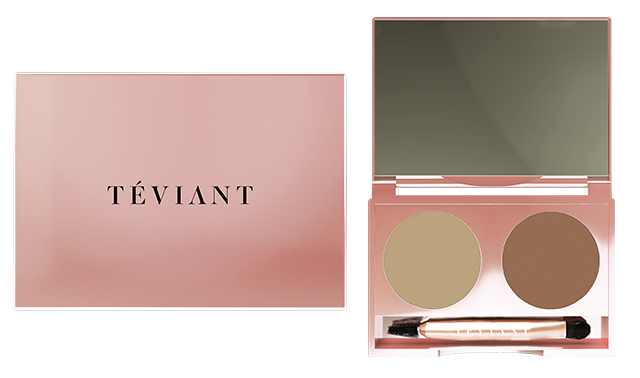 TEVIANT Eyebrow Duo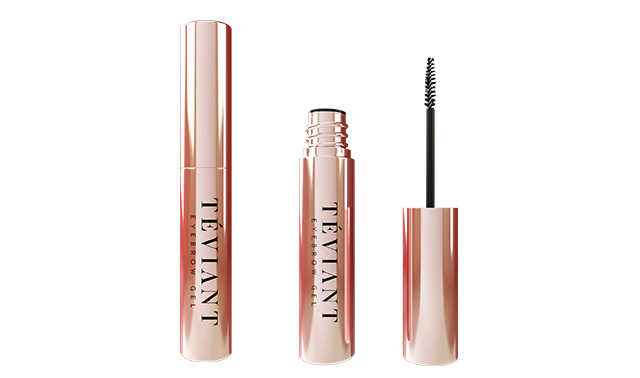 ADVERTISEMENT - CONTINUE READING BELOW
TEVIANT Eyebrow Gel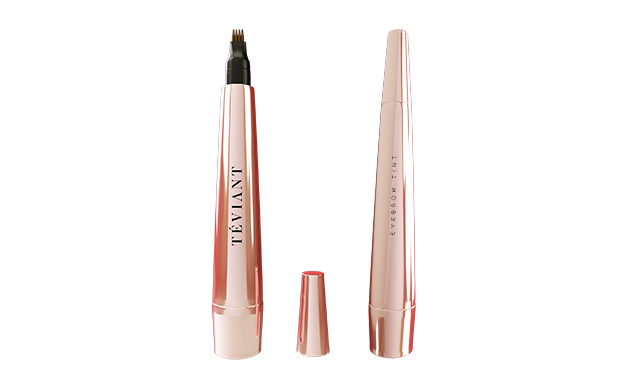 TEVIANT Eyebrow Tint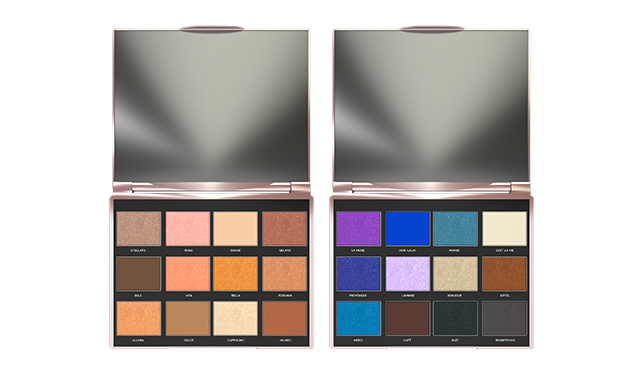 ADVERTISEMENT - CONTINUE READING BELOW
TEVIANT X HEART EVANGELISTA Eyeshadow Palettes in Amore & Mademoiselle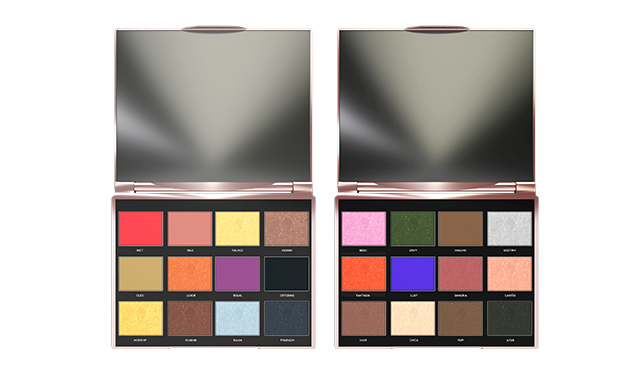 TEVIANT X HEART EVANGELISTA Eyeshadow Palettes in Queen & Señorita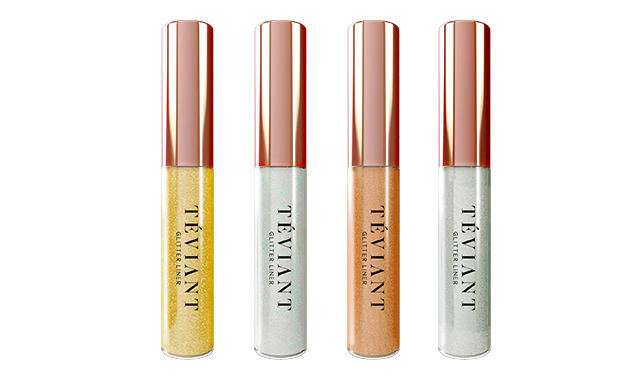 ADVERTISEMENT - CONTINUE READING BELOW
TEVIANT Glitter Liners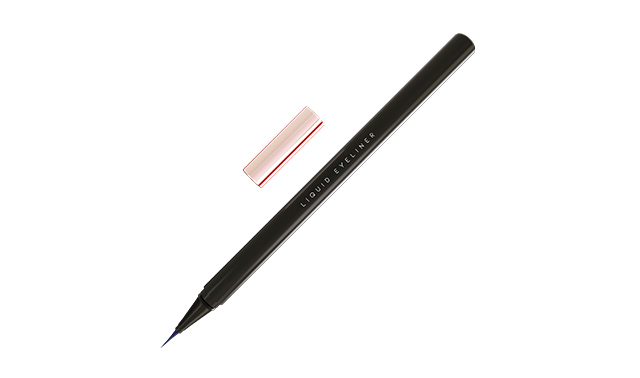 TEVIANT Eyeliner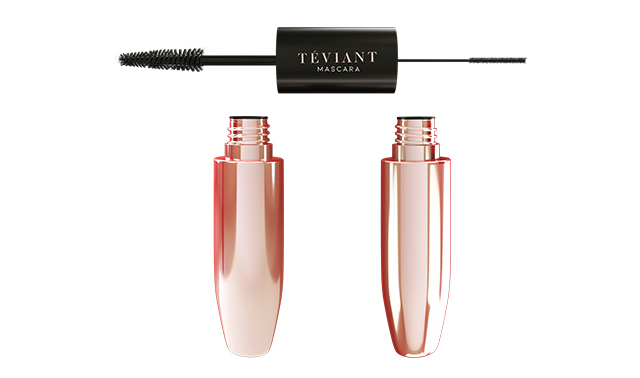 ADVERTISEMENT - CONTINUE READING BELOW
TEVIANT Mascara
Hey, Preview readers! Follow us on Facebook, Instagram, YouTube, Tiktok, and Twitter to stay up to speed on all things trendy and creative. We'll curate the most stylish feed for you!