As the internet has proven time and time again, you no longer have to be born with chiseled cheekbones to have them. A swipe of contour stick here and a swish of a brush there will have you sporting a Bella Hadid-esque smolder in no time, and we ourselves get stunned by the difference it makes. But then again, a face that sculpted isn't all cream and powder. People like Bella and say, Nadine Lustre, already have cheekbones to envy before a drop of foundation touches their faces. In Nadine's case, it's thanks to her wonderful genetics and the cacophony of beauty treatments curated by her dermatologist. She looks amazing, and we'd honestly try everything she does if we could. Today, though, let's start off easy with her new discovery: The Aivee Clinic's Sofwave treatment.
What is The Aivee Clinic's Sofwave Treatment?
The Sofwave is the latest skin tightening treatment from The Aivee Clinic. It uses non-invasive 3D ultrasound lifting technology to firm and tone the skin, addressing concerns such as fine lines, wrinkles, and sagging around the jowls, jaw, neck, and brows.
Compared to other tightening treatments, the Sofwave promises minimal pain and no downtime. This is thanks to its integrated cooling system, which allows mid-dermis reach without damaging the layers of the skin. The entire procedure lasts 30 to 45 minutes, but it's potent enough that you only need to do it once or twice a year, depending on your consultation.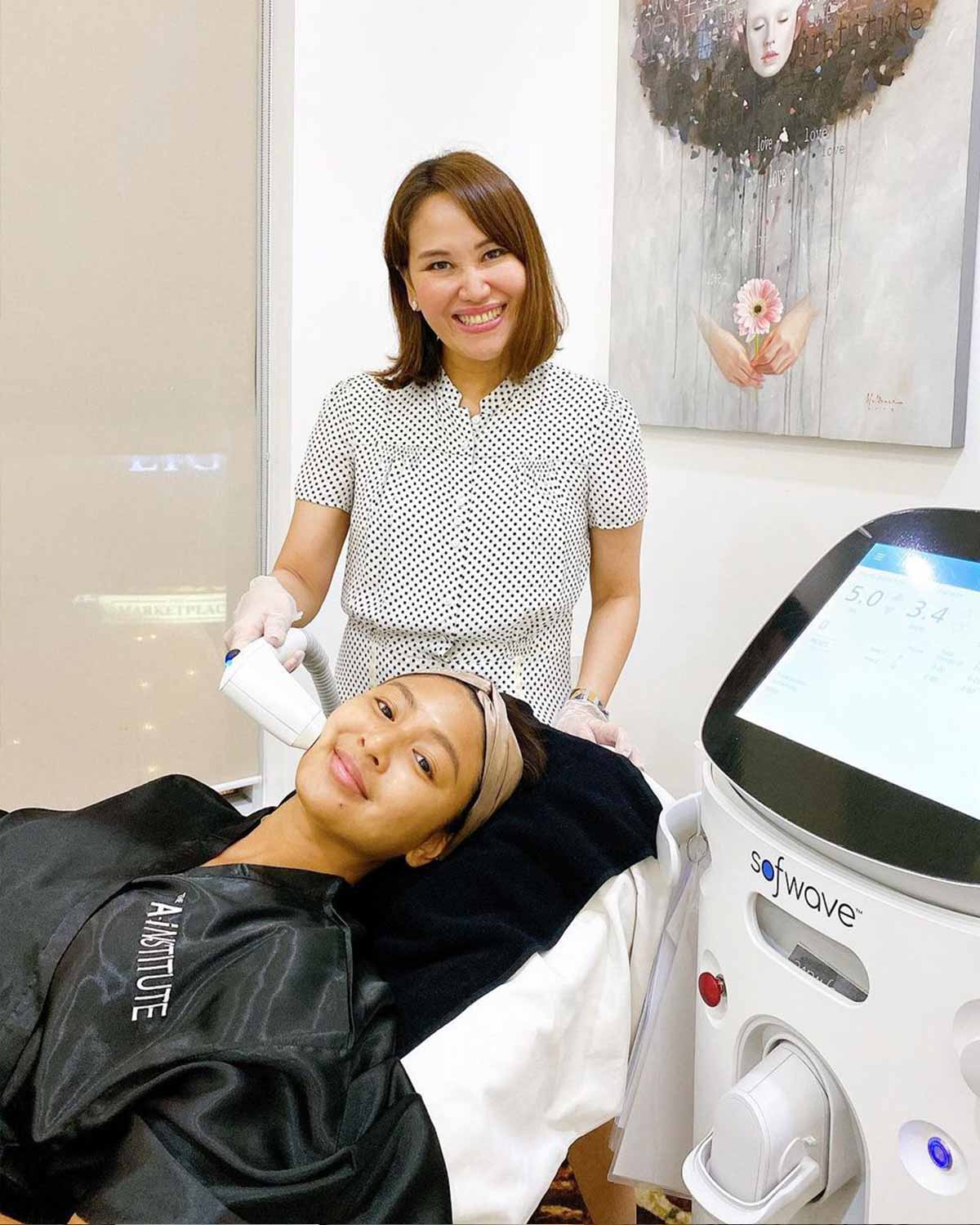 ADVERTISEMENT - CONTINUE READING BELOW
Sofwave vs. Thermage vs. Ultherapy
Being a non-invasive lifting treatment, many would compare Sofwave to popular treatments like Thermage and Ultherapy. While similar in terms of their goals, these three have very specific differences.
In terms of energy, Sofwave and Ultherapy both stimulate collagen with ultrasound energy, while Thermage uses radio frequency energy. Meanwhile, Sofwave and Ultherapy differ in terms of how deep their pulses can penetrate the skin. Sofwave delivers pulses at mid-dermis, while Ultherapy pulses can go as deep and even deeper. Therefore, an Ultherapy treatment generally generates more discomfort than a Sofwave session.
How the treatment went:
Step 1: Skin Prep
My Sofwave treatment started with a quick cleanse to remove any makeup and grime from the skin. After that, they proceeded to apply numbing cream all over my face and along my jawline, and then left it to activate for 30 minutes. While waiting, they used the cream to give me a relaxing face massage.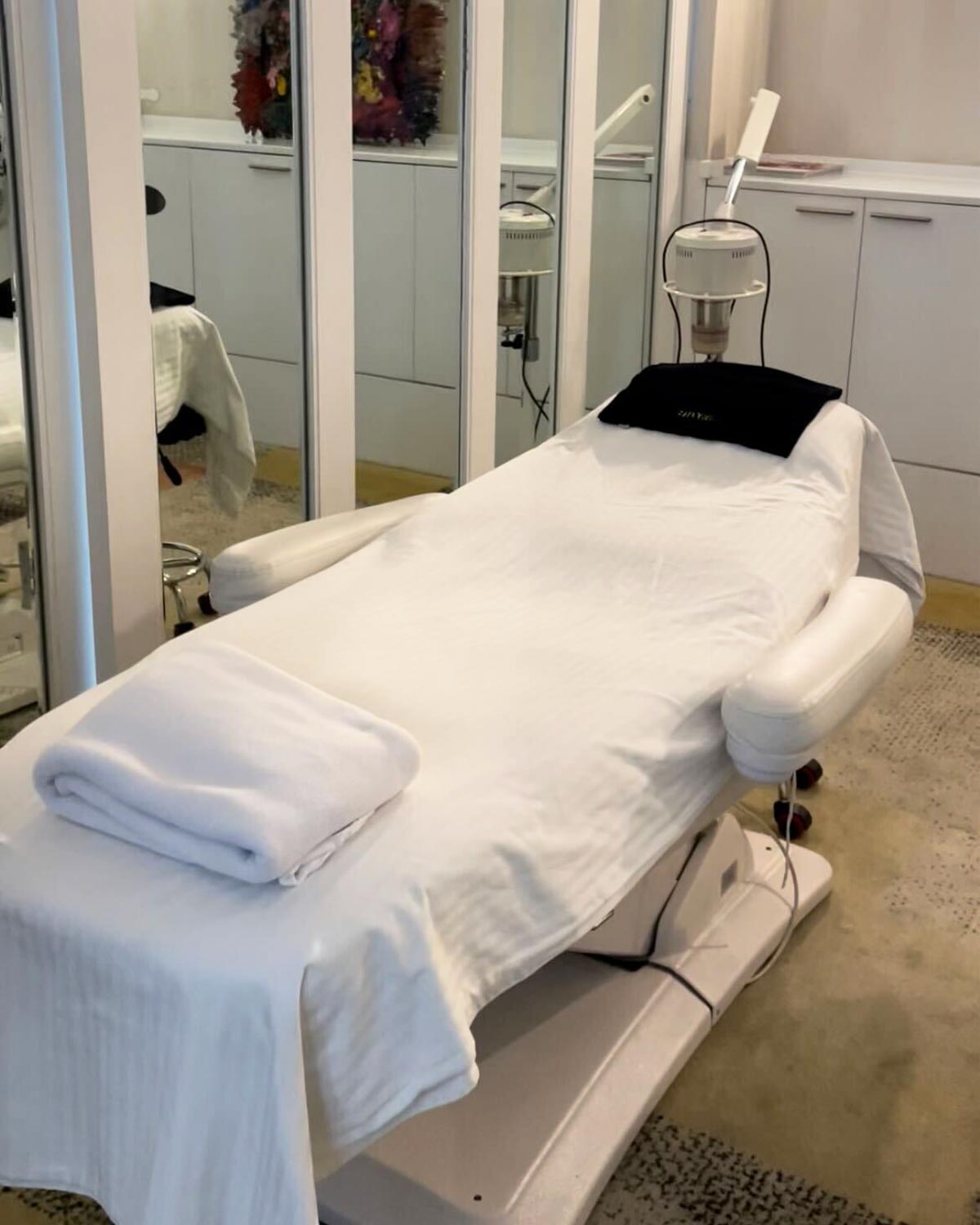 Step 2: The Treatment
With my face half numb from the EMLA and all jellied up, my face was ready for the ultrasound pulses. The doctor started with the area under my cheekbones, making her way up and around my smile lines, temples, jawline, and forehead. Each part received a five-second pulse, which was basically a painless three seconds and two seconds of a sharp yet tolerable sting. Bony areas like the temples and jaw stung the most for me. Thankfully, the pain was minimized by a cooling shot at the very last second, so I was easily able to sit through the entire thing. The treatment lasted for around one hour overall, with 30 minutes alloted for the numbing cream application and 20 minutes for the Sofwave pulses.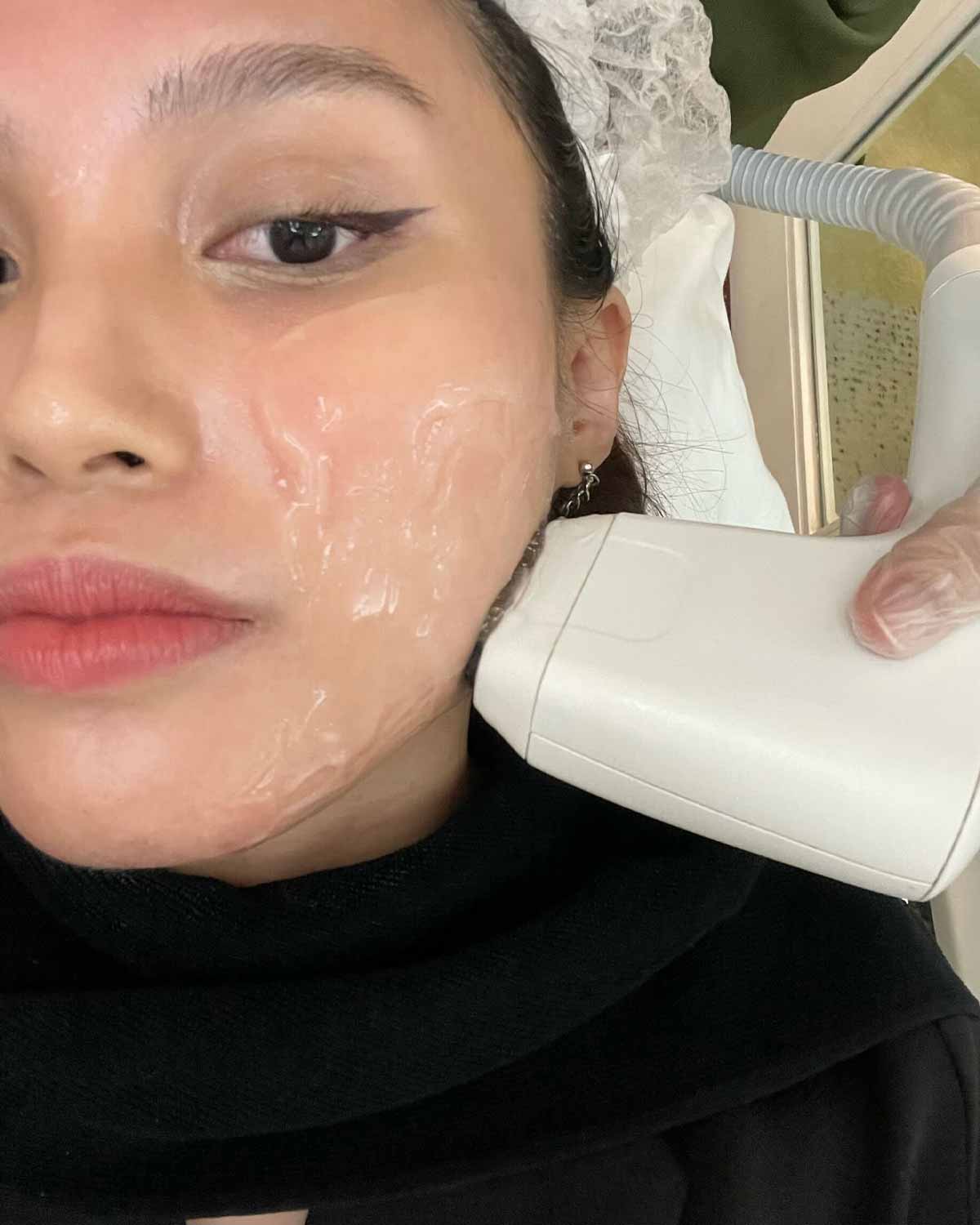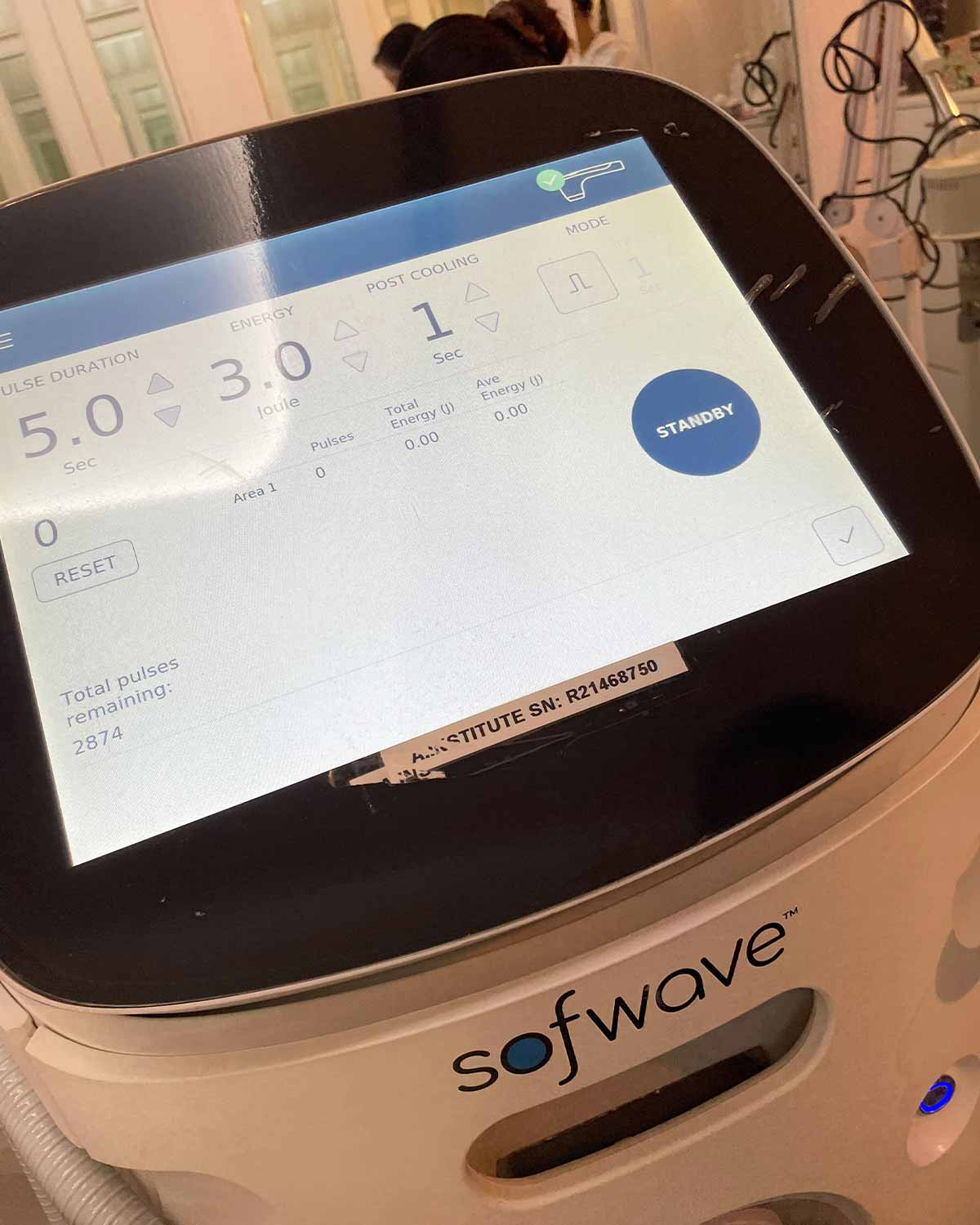 ADVERTISEMENT - CONTINUE READING BELOW
Step 3: Post-Treatment
Oddly enough, my face didn't feel sore at all after the treatment. There was really no downtime. It helped that they followed up the pulses with the Crystal Sheet Mask from Aivee Skin, which felt so soothing and left my skin so hydrated.
Results
Right after the treatment
Although the results for the Sofwave manifest after three months, I did see a difference right after the treatment. I noticed that the portruding "pouches" around my mouth became slightly more hollow, which helped define my cheekbones more.
One week after
At this point, I was already starting to see more changes in my facial structure. The hollows of my cheeks are now more prominent compared to the week prior and the tops of my cheekbones have become narrower.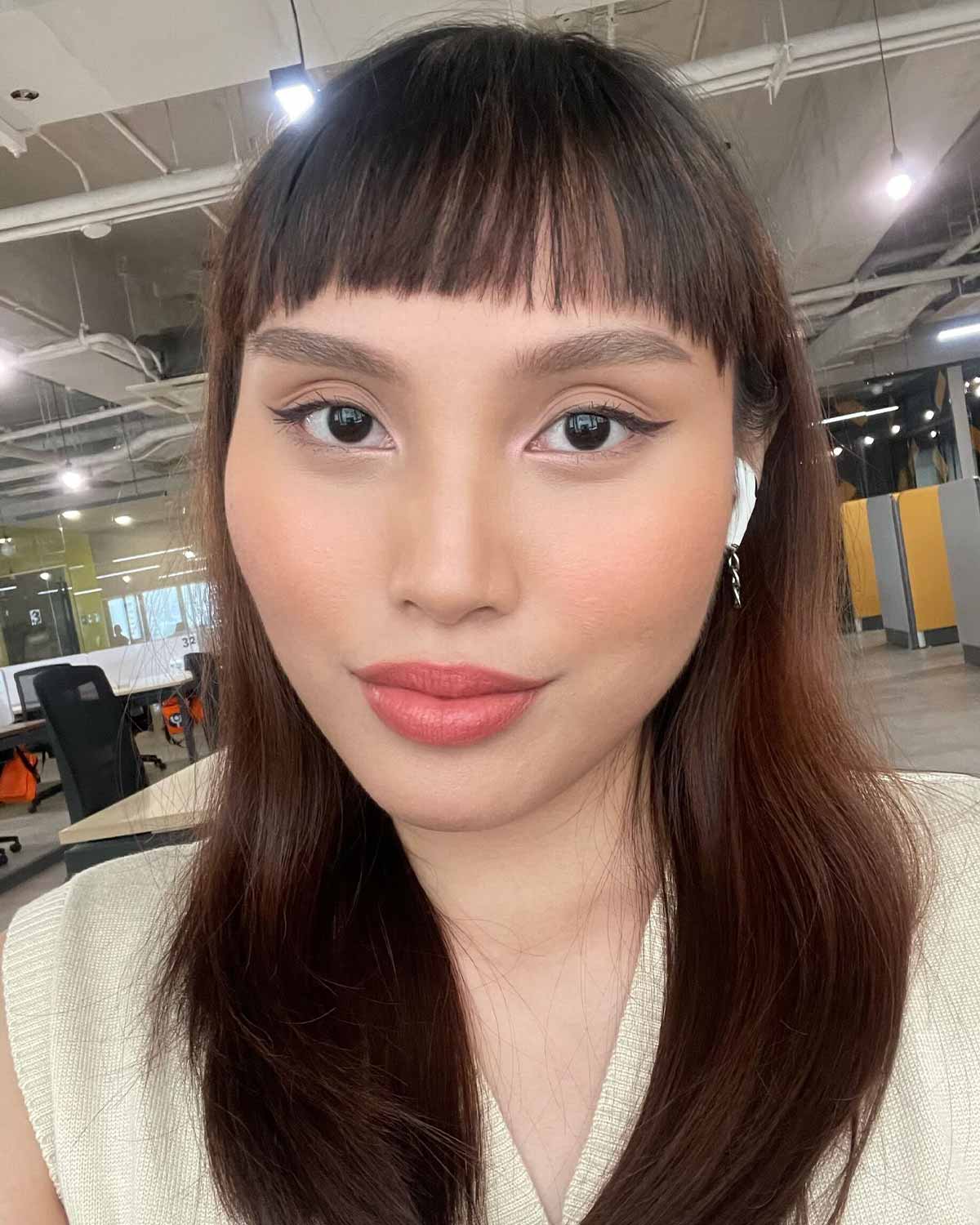 One month after the Aivee Sofwave
It's been around a month and two weeks since my Sofwave treatment, and I can't be happier about the results. The most visible change happened around my cheeks and mouth, which used to have sagging skin and visible smile lines. Now, that area is tighter and more lifted, and you can barely see the lines from before. The hollow area under my cheeks has become more sculpted, too. Meanwhile, the tops of my cheekbones sustained a lifting effect, making my face narrower and improving my profile. I was told that the results will only get better in two months, so I'm definitely looking forward to it!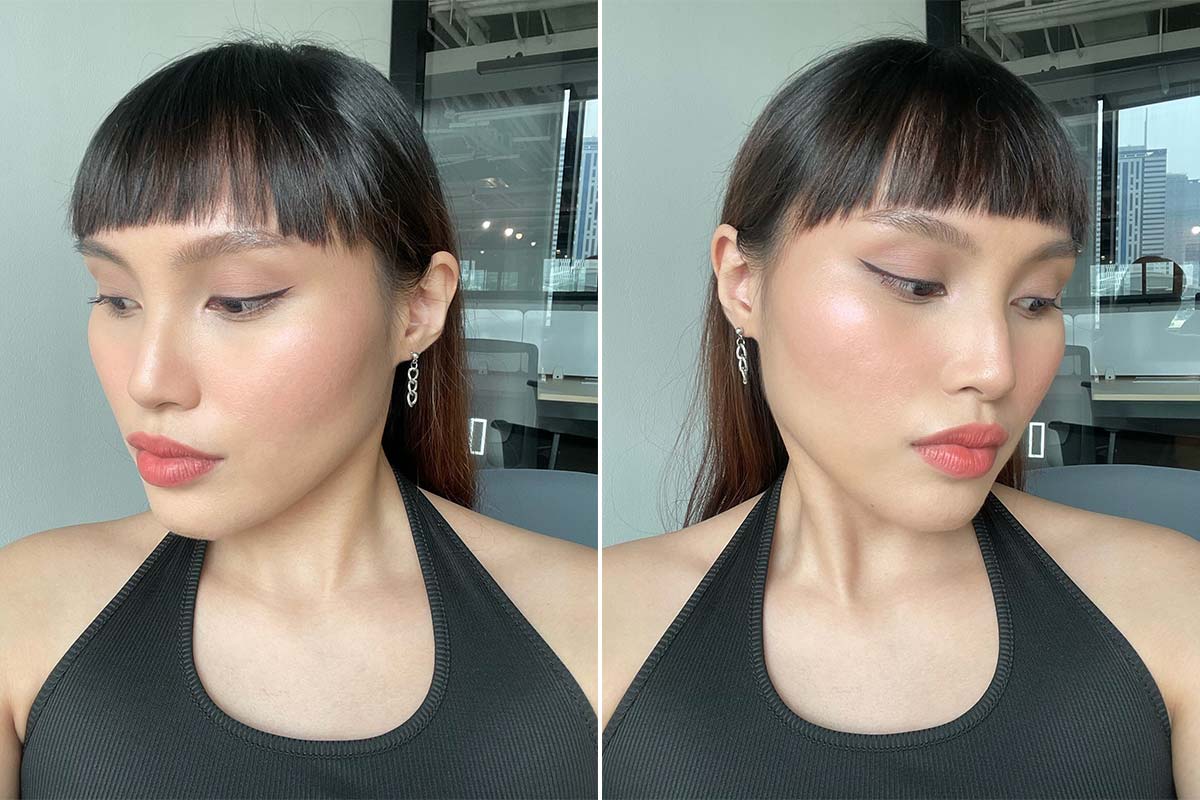 ADVERTISEMENT - CONTINUE READING BELOW
Conclusion
It's true when they say that patience is key for face contouring treatments. The Sofwave took its sweet time to deliver the tighter and more contoured skin it promised, but it was more than worth it. The changes in my face were subtle yet made all the difference, and I can see that being ideal for those who'd rather skip botox or fillers. It's also a good alternative to Ultherapy if you have a lower pain tolerance, or if like me, you're just starting out with tightening treatments in your 20s. For something you can do only once or twice a year, the results are worth taking an hour out of your day.
The Aivee Sofwave treatment cost ranges from P65,000 to P120,000 per session, depending on your consultation. It is currently available at The A Institute, The Aivee Clinic Fort, The Aivee Clinic Alabang, The Aivee Clinic Megamall, and The Aivee Clinic Singapore.
For more information, visit The Aivee Clinic's official website and follow them on Instagram.
Preview is now on Quento! Click here to download the app for iOS and Android and enjoy more articles and videos from Preview and your favorite websites!
Related Stories from Preview.ph
Hey, Preview readers! Follow us on Facebook, Instagram, YouTube, Tiktok, and Twitter to stay up to speed on all things trendy and creative. We'll curate the most stylish feed for you!