Hollywood esthetician Shani Darden swears by air purifiers for better skin. It's how she beats the negative effects of air pollution, telling Elle, "They capture particles in the air—like dust and bacteria—before they make contact with your skin to help alleviate irritation and dryness, reduce acne, slow down the aging process, and improve skin tone."
Why is this important? Well, Bustle points out that several studies have linked being exposed to air pollution to skin aging and numerous skin issues. They also point out an estimate that air pollution in your home could be twice to five times worse than outdoors, which brings us back to Shani's air purifier tip. Bustle's beauty editor Sara Tan tried one from Dyson for a month to see if it would make a difference in her skin and sinus issues.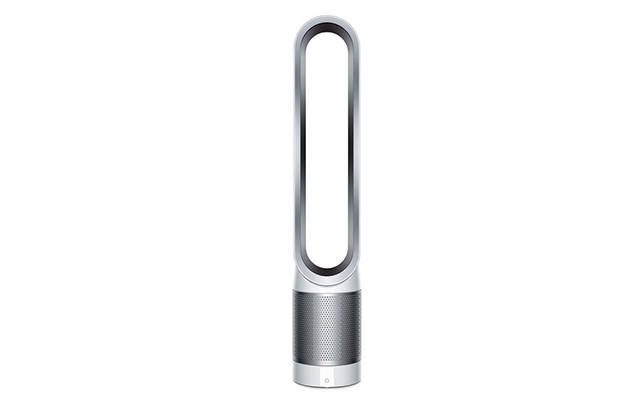 ADVERTISEMENT - CONTINUE READING BELOW
CONTINUE READING BELOW
Recommended Videos
IMAGE Dyson
DYSON Pure Cool Link WiFi-Enabled Air Purifier, price unavailable, Dyson
In her article, Sara says that she slept with the air purifier next to her nightly. She noted the effect on her sinus issues first, writing, "Usually, I will wake up pretty congested, my face feeling (and looking) bloated. But after using the air purifier all night, I noticed that I wasn't sniffly when I woke up. In fact, I haven't had any sinus issues ever since I started using an air purifier at night while I sleep."
The effects on her skin were subtle but she claims to have noticed a difference. "Over the last month, I have not had any breakouts and can tell that my skin isn't as dry as it usually is," she says, adding that it helped reduce the puffiness she usually gets on her face as well. See here before and after photos here!
ADVERTISEMENT - CONTINUE READING BELOW
Air purifiers are definitely an investment, given that they're also a derm-recommended solution with long-term benefits. "At the end of my 30-day experiment, I can confidently say that I am a believer in the air purifier's beneficial effects on my skin and sinus health, so much so that I can no longer sleep soundly without it," Sara ends.
ADVERTISEMENT - CONTINUE READING BELOW
So, do you think investing in an air purifier is worth it? Let us know in the comments!