Fragrances are known for their ability to evoke memories. But they can also help us conjure entirely new and imagined experiences. Aesop's latest fragrance collection, Othertopias, serves as that passageway between the real and the abstract, between what we've lived and what we dream.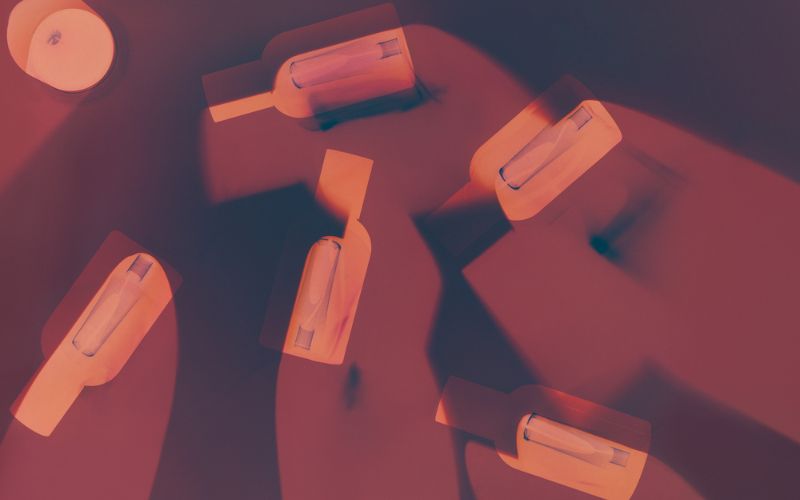 Within the Othertopias collection, you'll encounter six different fragrances: Miraceti, Karst, Erémia, Eidesis, Gloam, and Ouranon. Each of these fragrances acts as a portal to different realms, both real and imagined. The mastermind behind these fragrances is Aesop's long-term fragrance partner, renowned perfumer Barnabé Fillion.
In an exclusive interview with Preview, Barnabé peels back the layers of his creative process, offering us a deeper glimpse into the world of Othertopias.
Can you describe the inspiration behind the Othertopias fragrance collection and what sets it apart from other fragrance collections in a saturated market?
"For me the Othertopias collection is about the study of interstitial space; it is a piece of research on the boundaries between the real and the abstract. The concept served as scaffolding thedevelopment of these perfumes. They are an homage to the work of Gaston Bachelard and many other philosophers and thinkers that have worked with the idea of these spaces that are relative to realities, and each have a connection to mythology, or poetry, and have this capacity to make ustravel and unlock reveries.
ADVERTISEMENT - CONTINUE READING BELOW
"What makes the Othertopias collection unique is that each fragrance is made with a very generous formula. They have wonderfully complex inspirations and contain an intricate blend of unique ingredients, like Red Seaweed in Miraceti, an abundance of Sandalwood in Eidesis, and Hay in Ouranon.
"Aesop is not interested in industry trends or playing into gender stereotypes. In creating this collection, our intention has simply been to transport each wearer to a much more engaging territory, where people need to interrogate their reality. The aim of the project is to give us a feeling of freedom and implore you to work with sensitivity and to have another field of perception."
Fragrance creation is often regarded as an art form. How do you approach the process of translating abstract concepts or ideas into scents?
"My process really starts with the visual whenever I begin work on a new perfume. Scent has this amazing power to evoke memories, images and patterns in the mind. I always start off with a blurry image, which becomes more focused over time. Inside this image I'm thinking about colour, scent and/or texture, which I guess is very similar to an artist or a painter, or a music composer. And somehow this expression can be blurred, or blended or inverted.
"You can play with the suggestions that different shapes and forms give you, it can make you smell and see or hear different elements. For Aesop this approach really works, there is a great team who know my experience can support what it is they're looking for."
Aesop is known for its commitment to natural ingredients. How do you balance your creative vision with the use of sustainable and ethically sourced materials?
"Aesop and I share the conviction that the best perfumery lies at the nexus of innovation and tradition. As part of this, we also share the belief that an exceptional fragrance requires botanical extracts of the finest quality, nothing less. We ethically source our ingredients from the most reputable suppliers across the globe, then marry contemporary technology with long-established scientific practices andprinciples to craft formulations of exceptional quality. In this way, my creative vision is not at oddswith sustainable practices, they are partners."
ADVERTISEMENT - CONTINUE READING BELOW
Othertopias is inspired by spaces that blur the boundaries of the real and imagined, past and present, and the here and there. How have you used scent to convey these complex ideas?
"Indeed, the idea behind the collection is a transition from the physical to the conceptual. It's a transformation, it's a transition, a pause, a gap, a lending, and a breath. It's a little bit like the mental image that a reader has in their mind when reading poetry. In a way, literature transports, as does perfume – both of these art forms stimulate the mind in a way that takes us from something real and physical to a totally different headspace.
"As part of the creative process we explored different geographical, geological, botanical,etymological, phenomenological and psychoanalytical references to the project, and because of my synaesthesia these each then translated to a different scent profile in my mind. I shared these with the creative team at Aesop, and then starting to formulate the fragrances. In a way, when I mention the idea of the images that the reader sees when they read poetry, this is little by little how the perfumes shaped into those conversations, through the study and exploration of this process."
ADVERTISEMENT - CONTINUE READING BELOW
Each fragrance in the collection tells a unique story. Could you walk us through their narratives or concepts?
"For the first three Othertopias fragrances, the aromas were inspired by journeys to places both realand imagined—from coastlines to high seas. For the next three fragrances, we voyage into spaces of the self, as Othertopias begins to evoke essential elements of the human experience.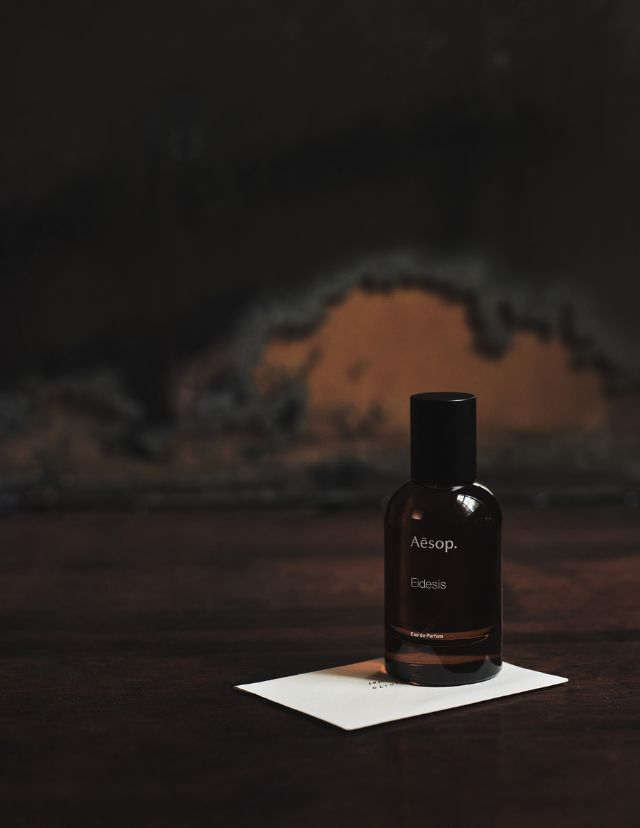 ADVERTISEMENT - CONTINUE READING BELOW
"For Eidesis, the space is that between the inner and outer self—a struggle between the ego and the non-ego, as sobeautifully depicted in the myth of Narcissus and Echo. The imaginary landscape of Gloam Eau deParfum, for its part, is inspired by the quietude that comes from rest, as the outside world recedes, allowing thoughts to turn inwards.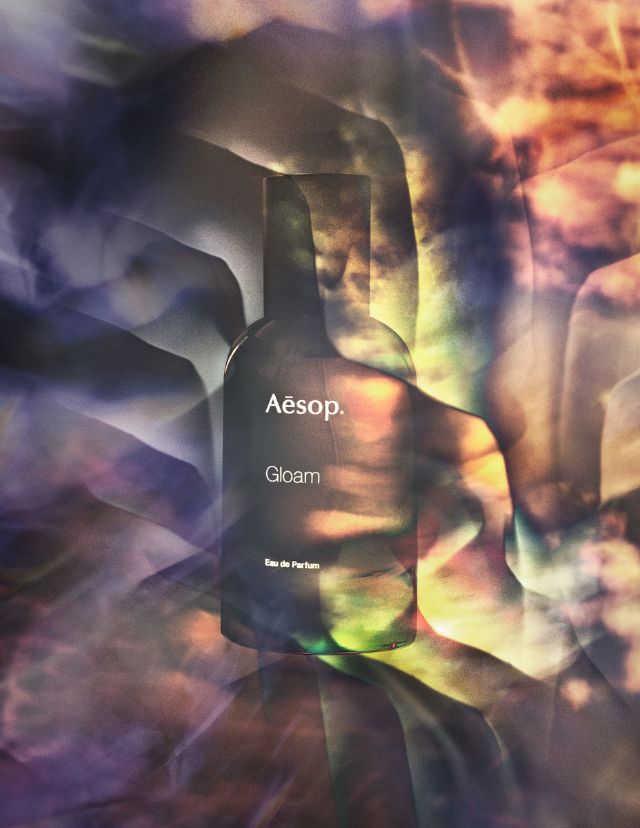 ADVERTISEMENT - CONTINUE READING BELOW
"The final act in the series, Ouranon Eau de Parfum is inspired by the commanding and timelesspresence of a monolith, an unyielding enigma that has stirred the imaginations of humanity across theages, transcending the boundaries of time and space. The monolith represents the past, present andfuture, and evokes a poetic ending to the collection—or perhaps a stirring new chapter."
Do you have a personal favourite from the Othertopias collection? Which one is it, and why?
"It will always depend on my mood on that particular day. At the moment, I love Ouranon because of its uniquely compelling narrative—it's about facing life's key moments and making them beautiful, thestorytelling and the experience of smelling it are very close. It's a real experience. The benefit of this particular fragrance is that it really tells the whole story of the Othertopias—it makes it clearer. It'sreally about going a little bit outside of yourself, about letting go and the cycle of life.
ADVERTISEMENT - CONTINUE READING BELOW
"I really think it will appeal to fragrance connoisseurs, and those more inclined to the ambery, opulent like, tradition of perfumery."
SHOP: Aesop's Othertopias Fragrance Collection
1. Miraceti
Miraceti is an Aromatic Green fragrance that blends spicy top notes with warm balsamic and woody accords, evoking a hint of the sea and musk, creating a warm, resinous fragrance.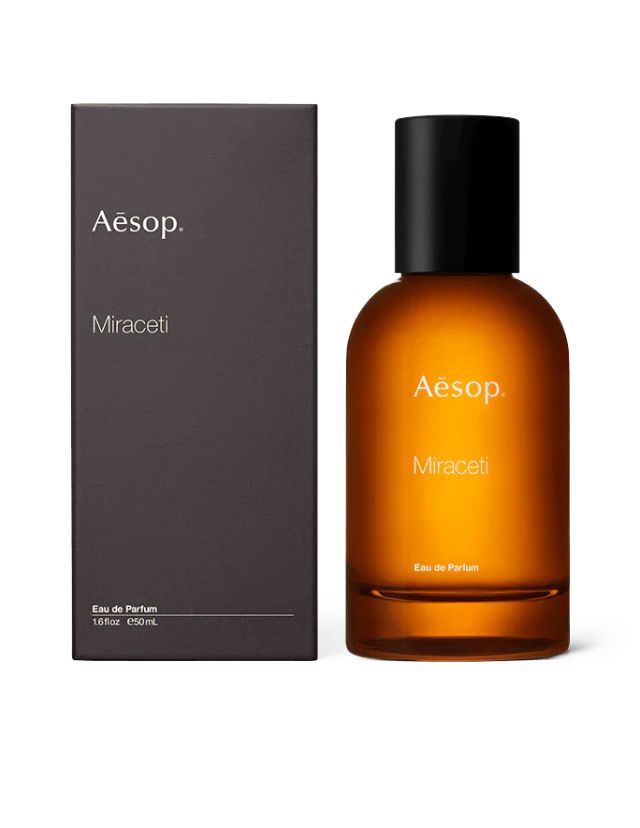 ADVERTISEMENT - CONTINUE READING BELOW
Miraceti Eau de Parfum, P9300, AESOP, Greenbelt 5, Power Plant Mall, and SM Aura
2. Karst
Karst is a Citrus fragrance that combines fresh, herbaceous notes with marine coastal accords and subtle smoky undertones, capturing the mood of cliffside vegetation and the seashore.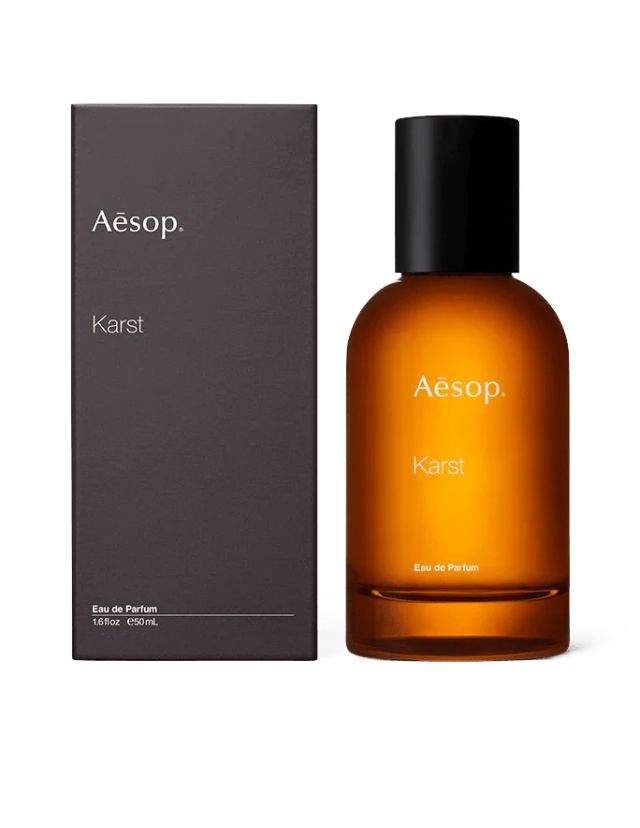 Karst Eau de Parfum, P9300, AESOP, Greenbelt 5, Power Plant Mall, and SM Aura
ADVERTISEMENT - CONTINUE READING BELOW
3. Erémia
Erémia is a Floral Green fragrance that opens with crisp, zesty notes and descends into musky, mossy green undertones, creating a vibrant and fresh scent with bright citrus openings and that familiar powdery musk after a rain shower.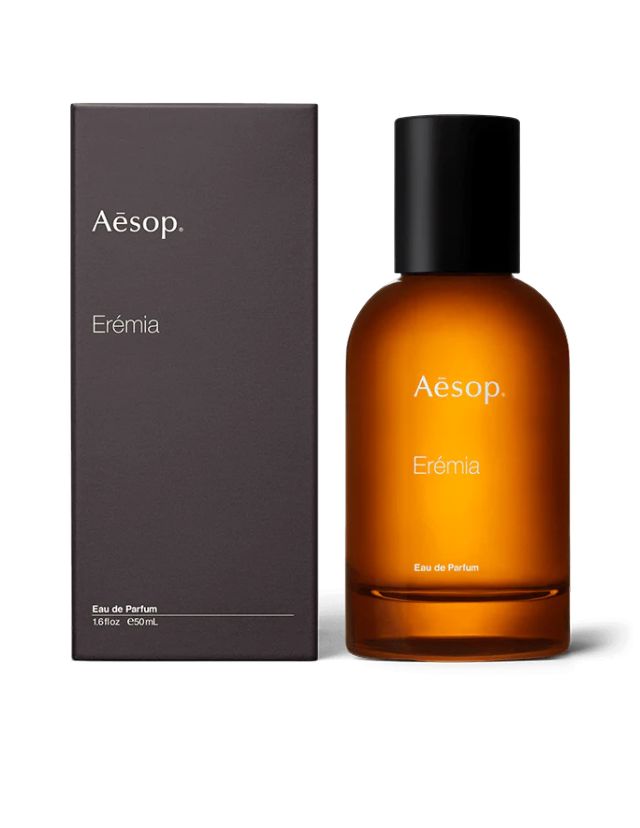 Erémia Eau de Parfum, P9300, AESOP, Greenbelt 5, Power Plant Mall, and SM Aura
ADVERTISEMENT - CONTINUE READING BELOW
4. Eidesis
Eidesis is an Amber Woody scent that pays homage to imaginary worlds with watery, iridescent florals meeting a warm, spicy, woody base.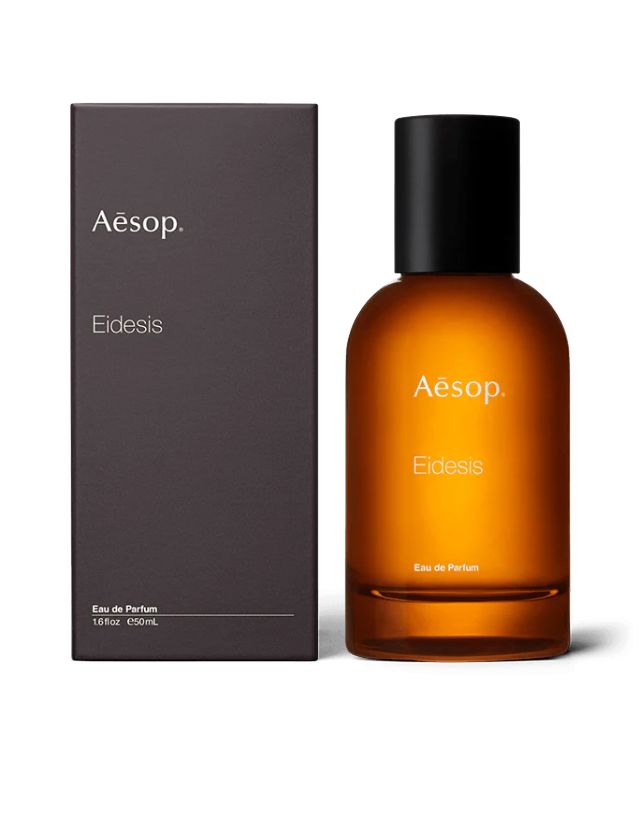 Eidesis Eau de Parfum, P9300, AESOP, Greenbelt 5, Power Plant Mall, and SM Aura
5. Gloam
Gloam embodies quietude—a distinctly floral fragrance with rich, powdery Mimosa, aromatic Saffron, and earthy Iris notes, inviting introspection as the outside world recedes.
ADVERTISEMENT - CONTINUE READING BELOW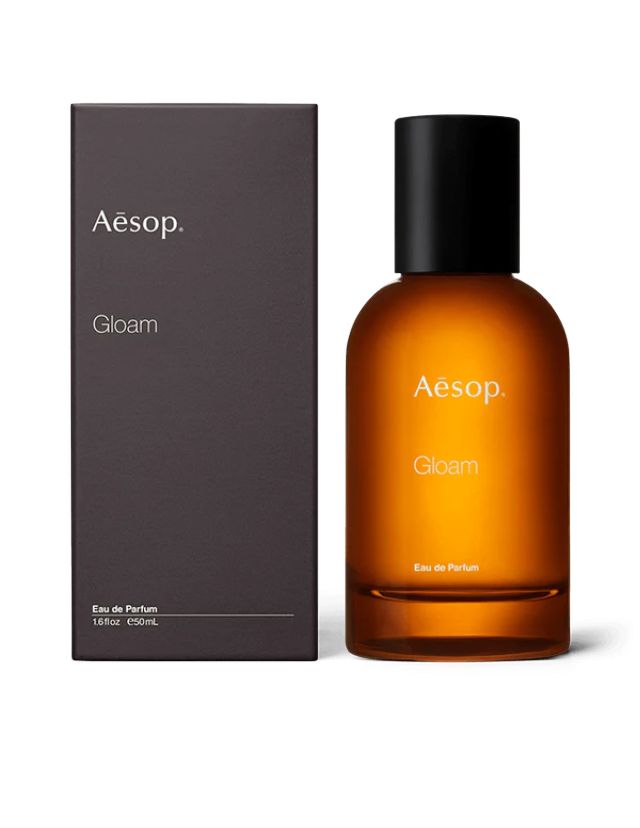 Gloam Eau de Parfum, P9300, AESOP, Greenbelt 5, Power Plant Mall, and SM Aura
6. Ouranon
Ouranon is the final chapter in the Othertopias story, celebrating endings and new beginnings. It opens with sparkling citrus and an aromatic, herbaceous heart, softened by warm, resinous accords and a mineral earthiness.
ADVERTISEMENT - CONTINUE READING BELOW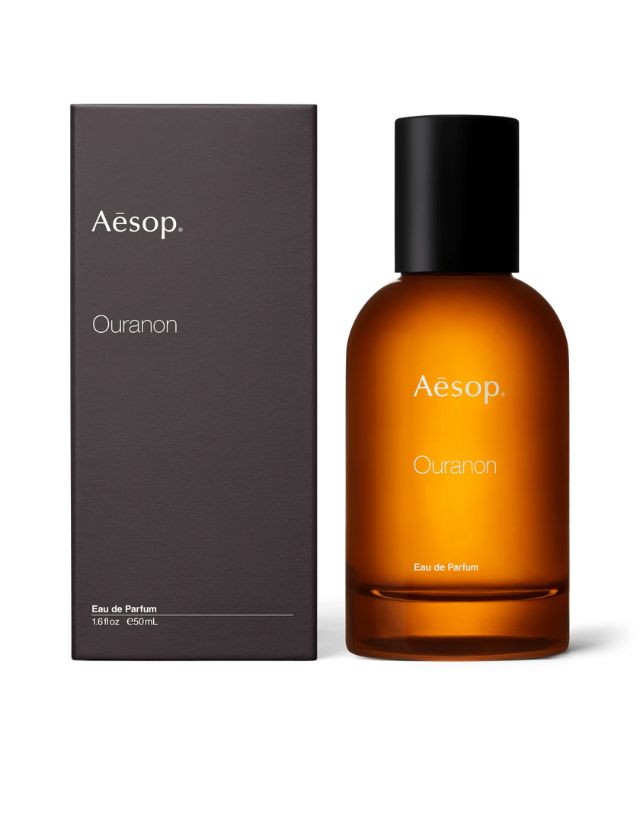 Ouranon Eau de Parfum, P9300, AESOP, Greenbelt 5, Power Plant Mall, and SM Aura
Related Stories from Preview.ph



Hey, Preview readers! Follow us on Facebook, Instagram, YouTube, Tiktok, and Twitter to stay up to speed on all things trendy and creative. We'll curate the most stylish feed for you!