What if I told you about this magical place where you can eat healthy, sleep soundly, and age backwards? This place I speak of isn't just a figment of my imagination—it's an actual place in Bonifacio Global City. The A-Institute is the latest and grandest space power couple Z Teo and Aivee Aguilar-Teo who continually raise the standards in the world of beauty and wellness. It's basically every girl's (and boy's!) dream come true as it's armed with every imaginable treatment, and the most up-to-date machines to address all your beauty (and life) woes.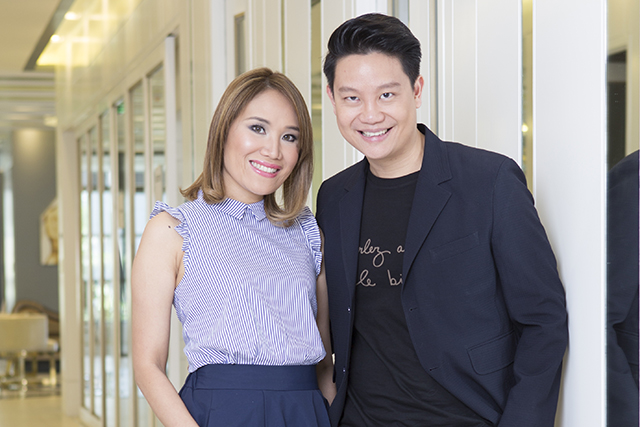 ADVERTISEMENT - CONTINUE READING BELOW
IMAGE Courtesy of The A-Institute
Doctors Z Teo and Aivee Aguilar-Teo
The center consists of five specialized labs run by top medical experts which cater to specific needs: The Snoring Lab looks into how the quality of sleep or lack thereof affects one's health, and also provides long-term solutions for the prevention of chronic diseases associated with any irregularity in sleep patterns.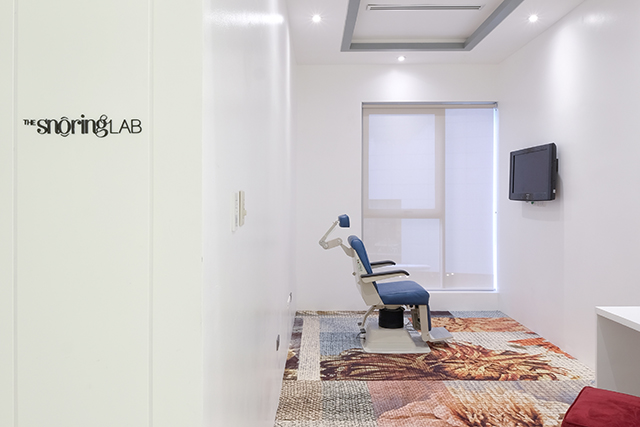 CONTINUE READING BELOW
Recommended Videos
IMAGE Charles Rodulfo
The Snoring Lab
Hair rehabilitation is also something a lot of patients seek help for at the Institute, and the Hair Lab is where experts examine the best way to preserve and restore hair. The lab boasts a Robotic Hair Transplantation System (a first in the country) which promises to deliver maximum results.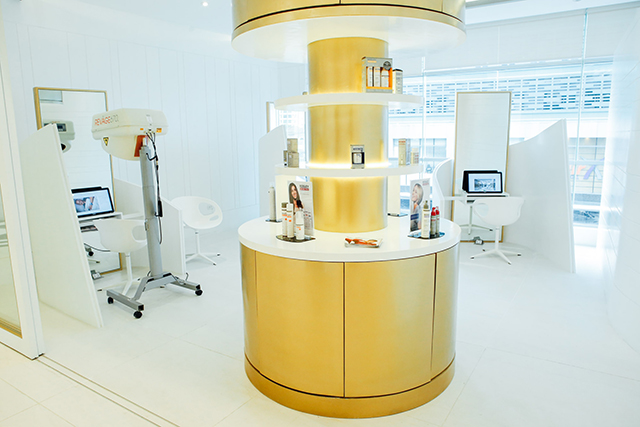 ADVERTISEMENT - CONTINUE READING BELOW
IMAGE Charles Rodulfo
The Hair Lab
Slimming has always been a concern for a majority of patients, and the A-Institute makes sure it is the first to bring you the latest and possibly the least-invasive approaches to slimming. Dr. Aivee and Dr. Z recognize that a good number of their patients travel quite a bit so they understand the need to provide solutions that work but at the same time, do not require a period of downtime. Dr. Z shares, "The use of robotics and laser-guided technology in our Slimming Lab help reduce recovery or down time so that patients can recover faster and resume their daily activities." Operating rooms have always had a bad rep for looking cold and almost eerie but the Aesthetic Surgery operating rooms at the Institute have changed that perception. Here, one is transported to a place of tranquility where you can be assured that only the best medical systems used by an extensive team of surgeons and doctors await you.
ADVERTISEMENT - CONTINUE READING BELOW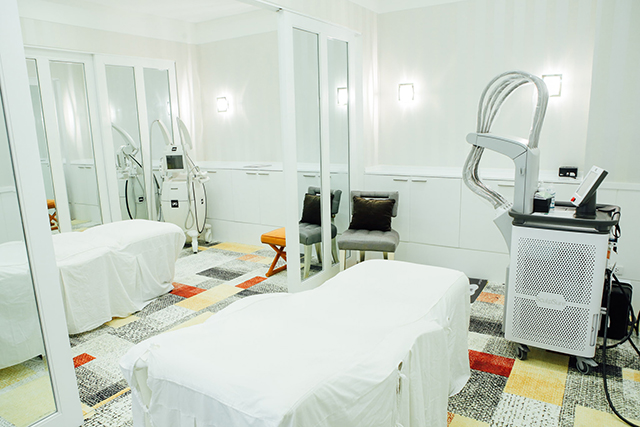 IMAGE Charles Rodulfo
The Slimming Lab
Lastly, there's the Ortho Sports facility where sports enthusiasts can seek refuge for injuries and bodily changes which commonly occur during one's career. The A-Institute aims to treat its patients' ailments and alleviate them of chronic pain.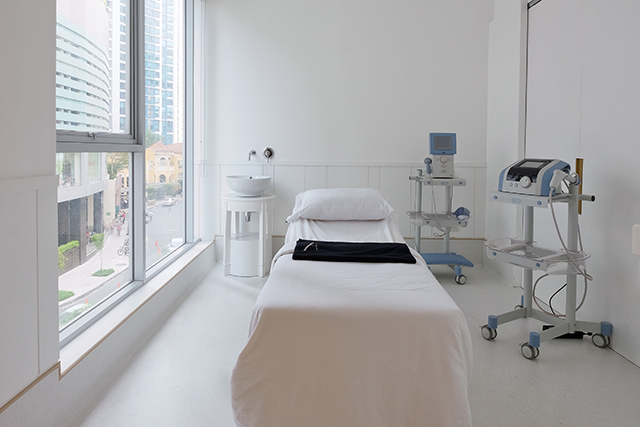 ADVERTISEMENT - CONTINUE READING BELOW
IMAGE Charles Rodulfo
The Ortho Sports Facility
I had the opportunity to pay the A-Institute a visit, and tried out one of the latest treatments, ThermiTight which makes use of Temperature Controlled Radiofrequency to melt fat in specific areas such as the neck, under the chin, and bra line. Small pockets of fat have always been the hardest to address as no amount of exercise or dieting can make them go away for good.
During my consultation with Dr. Z and Dr. Aivee, I was advised to go ahead with ThermiTight. I had previously done Ulthera and SygmaLift, and although they produced wonderful results, I felt like I needed more, especially for my slight double chin and chubby cheeks. They both assured me that ThermiTight would eliminate those problems with one treatment alone, and the results would last for a good couple of years.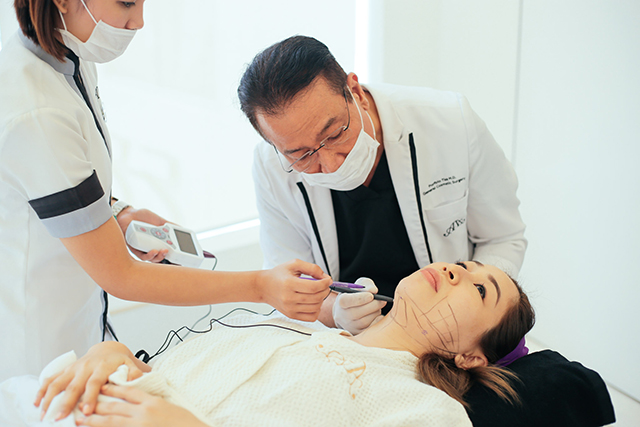 ADVERTISEMENT - CONTINUE READING BELOW
IMAGE Charles Rodulfo
Mapping out which areas need to be worked on.
The procedure starts off with an evaluation of which areas need to be worked on, and this is done with the use of an eyebrow pencil. The doctor who worked on me, General Cosmetic Surgeon Dr. Porfirio Tica mentioned he prefers to use a makeup pencil these days because it's easier to remove as opposed to a marker. Afterwards, anesthesia is administered. The actual ThermiTight treatment is pretty straightforward—the doctor uses a tiny probe to reach the collagen layer of skin and heat subdermal tissues to a pre-determined temperature. The heat is used to stimulate collagen production beneath the skin, and this helps improve sagging and smooths out skin's overall texture.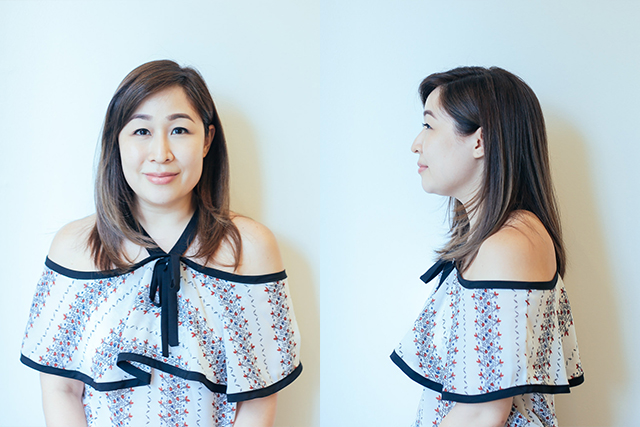 ADVERTISEMENT - CONTINUE READING BELOW
IMAGE Charles Rodulfo
Before the procedure
The procedure is 100% safe to do, and won't cause any discomfort at all because aside from the anesthesia, an infrared camera is used to monitor skin temperature for the duration of the procedure. This ensures that you will never feel an overwhelming amount of heat at any given time.
Results will not be seen right after the procedure as the area is usually swollen but after two days, swelling significantly went down, especially after a couple of sessions of Mobilift plus LED therapy. The former is a natural face lifting treatment that uses endermology technology to promote collagen and help improve skin suppleness while the latter is done to speed up the healing process.
Dr. Aivee also suggested that I undergo Botox in the Masseter muscle or jawline because she noticed mine was a bit wide, and, in combination with the ThermiTight I had just done, would yield even better results.
ADVERTISEMENT - CONTINUE READING BELOW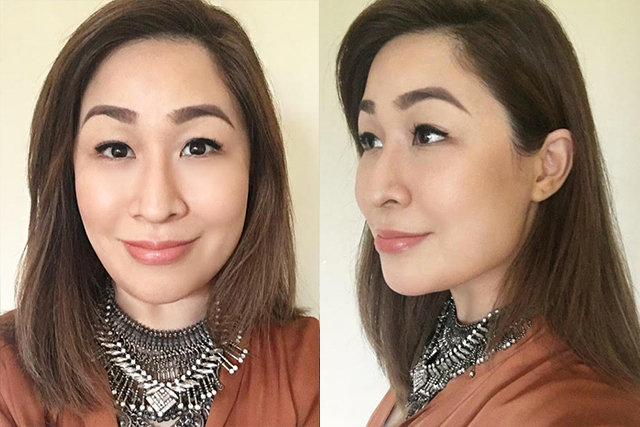 IMAGE Agoo Bengzon
After the procedure
Today, three months post-treatment, I am happy to report that my jawline is more pronounced, and the shape of my face is closer to the ideal V-shape. I would recommend ThermiTight to those who are looking to improve their profile, and those who would like the wonderful effects of a mini face lift minus the dreaded downtime.
ADVERTISEMENT - CONTINUE READING BELOW
The A-Institute is located on the 3F of Burgos Park, Forbestown Road, Bonifacio Global City, Taguig; tel. 942.9574
Agoo Bengzon is Preview.ph's Expert Columnist for the months of September and October. With 12 years of being Preview's former Beauty Editor under her belt, Agoo is a certified beauty junkie. Her favorite things are brows that are on fleek and a lippie that lasts through dinner.

Related Stories from Preview.ph



Hey, Preview readers! Follow us on Facebook, Instagram, YouTube, Tiktok, and Twitter to stay up to speed on all things trendy and creative. We'll curate the most stylish feed for you!