Hollywood may be a long way from here, but there's no need to travel a thousand miles because Twinsville is just right around the corner. Below, we list down the local celebrities whose striking resemblance to international stars got us way beyond puzzled. Want to join us and play a game of who's who? Read on and see if you can tell the difference!
K BROSAS or JESSIE J?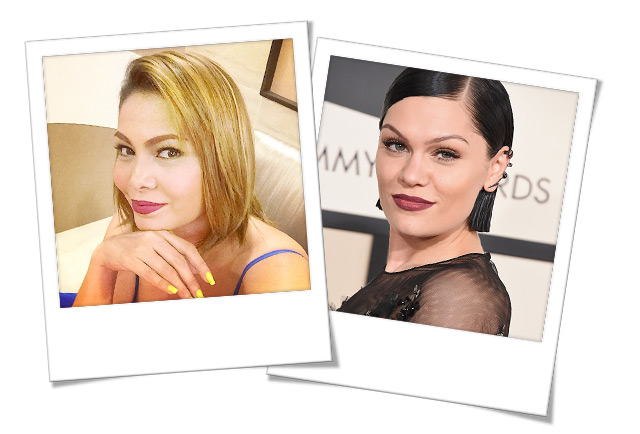 (images via @kbrosas and Steve Granitz | WireImage)
Comedienne K Brosas is funny beyond words, but if she ever claims that she's the long lost twin of American recording artist Jessie J, no one's going to laugh. They look ridiculously alike, and it's not a joke.
SOLENN HEUSSAFF or MAGGIE Q?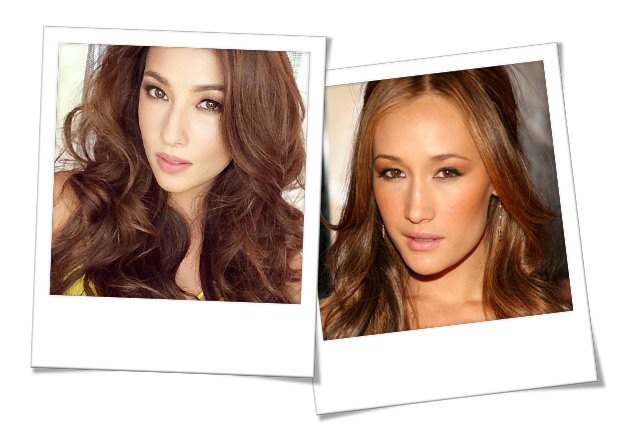 (images via @johnvalle20 and Sylvain Gaboury | FilmMagic)
We had to take a second look at our Preview February issue to make sure that it was Solenn Heussaff and not Nikita star Maggie Q canoodling with Nico Bolzico on the cover. Because to state the obvious, these brunette bombshells can pass as each other's doppelgangers.
BEA BINENE or SELENA GOMEZ?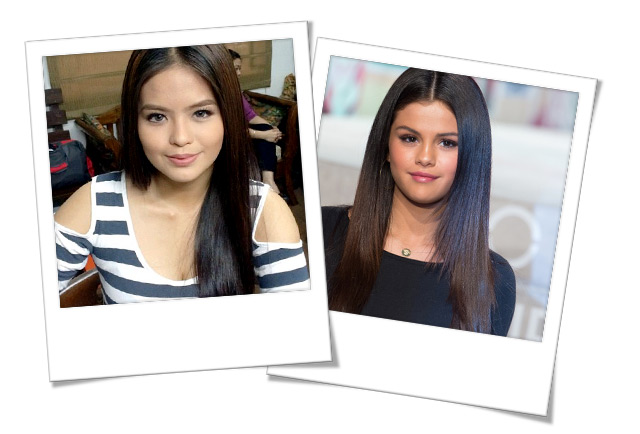 (images via @beabinene and Mike Pont | FilmMagic)
We're feeling dazed and confused between GMA artist Bea Binene and international popstar Selena Gomez. Looking at these photos, we can't help but notice their strikingly similar features. And yup, we're betting our two cents even Bieber won't notice the difference!
EN ESTRADA or ALICE DELLAL?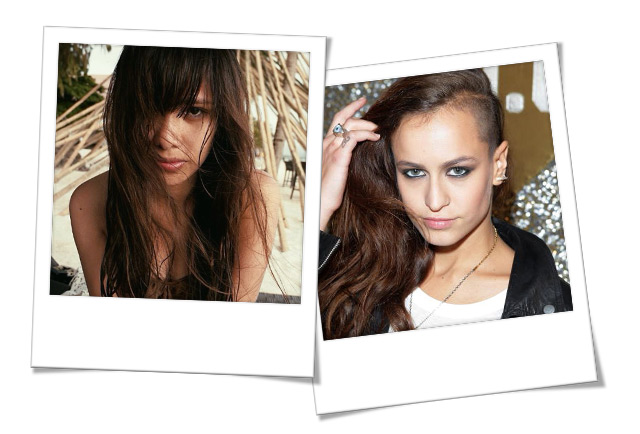 (images via @trasienne and Venturelli | WireImage)
Both armed with a killer smize and a badass look on their faces, local blogger En Estrada and international model Alice Dellal got us confused for a second there. We can't help but wonder: Could there be a slot for the third evil twin?
DENISE LAUREL or EVA MENDES?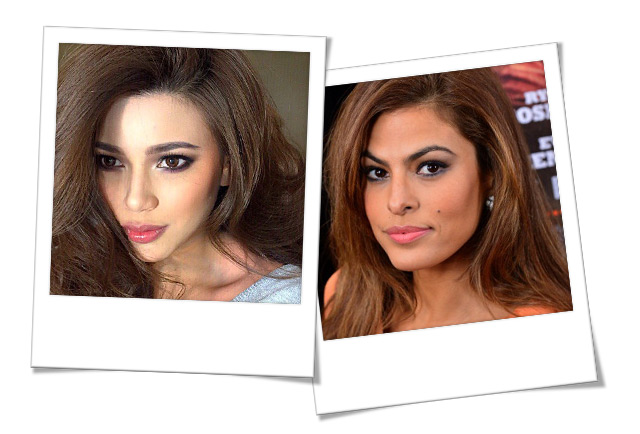 (images via @tinduque and James Devaney | WireImage)
ADVERTISEMENT - CONTINUE READING BELOW
Eva Mendes might never be willing to lend Ryan Gosling to anyone, but when it comes to her physical appearance, she's left with no other choice but to share with Denise Laurel. Because basing on these photographs, they certainly look like they were separated at birth.
JINKEE PACQUIAO or SARAH PAULSON?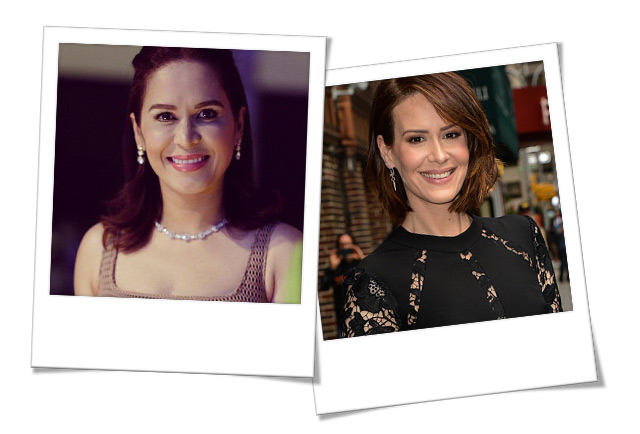 (images via @jinkeepacquiao and Ray Tamarra | WireImage)
Here's to hoping that Manny Pacquiao would never have to play the guessing game of who's who. He may be a champion in boxing, but being able to differentiate his wife Jinkee from the American Horror Story star Sarah Paulson may prove to be a tough challenge.
KIM JONES or MARION COTILLARD?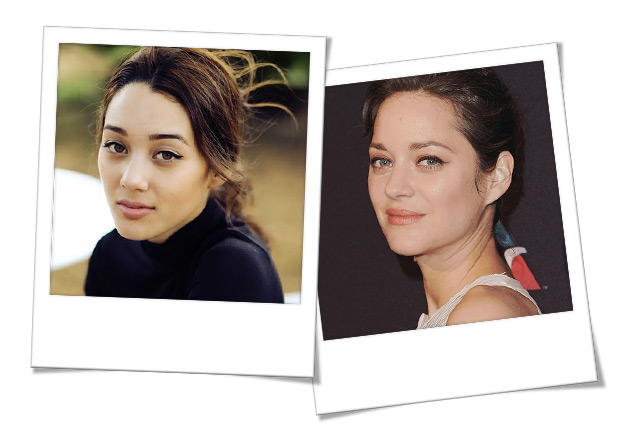 (images via @kimcamjones and Jon Kopaloff | FilmMagic)
Apparently, it's not just Parisian fashion Kim Jones and Marion Cotillard both agree on. They're pretty identical in the beauty department, too. And have you noticed that the two are also often donning winged eyeliner? Tres chic, huh?
GEORGINA WILSON or LEIGHTON MEESTER?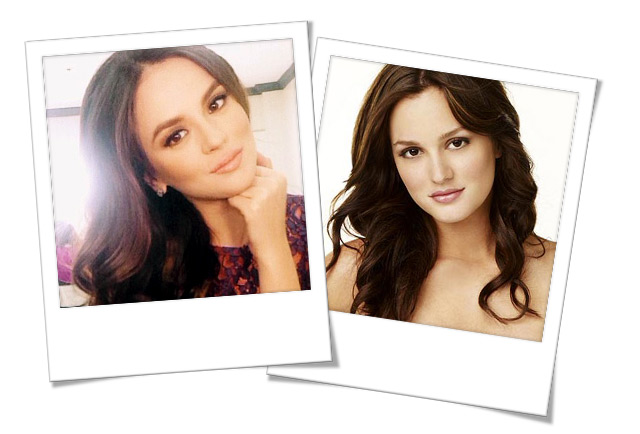 (image via @ilovegeorgina)
Blair Waldorf may be the reigning queen bee of the Upper East Side, but we can't blame her minions for ever thinking twice if they should bow down to Georgina Wilson. At first glance, this Asia's Next Top Model host looks an awful lot like Leighton Meester.
MAX COLLINS or ANGELINA JOLIE?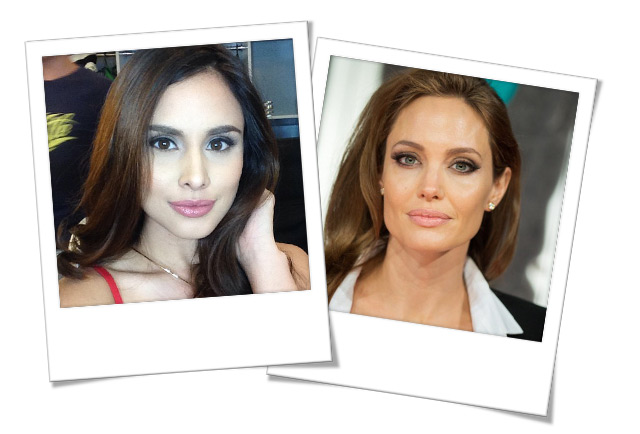 (images via @maxcollinsofficial and Samir Hussein | WireImage)
Brangelina fans better be wary. Max Collins may end up confusing even Brad Pitt himself. Those full lips, pretty doe eyes and strong bone structure just scream Angelina Jolie.
Any other pairs we missed? Let us know in the comments!