1. Use a gentle facial wash for everyday use.
Most facial washes have the tendency to dry out your skin, which is why dermatologists always say to limit the use to twice a day. If you have dry skin, take this tip seriously! Pick a gentle facial cleanser that won't suck out your skin's natural moisture. Look for oil-based creamy cleansers to suit your needs.
2. Don't skip exfoliation!
Once a week, slough away dead skin cells by using a non-abrasive facial scrub. This step is important because it reveals brighter and healthier skin.
3. Explore moisture-boosting products.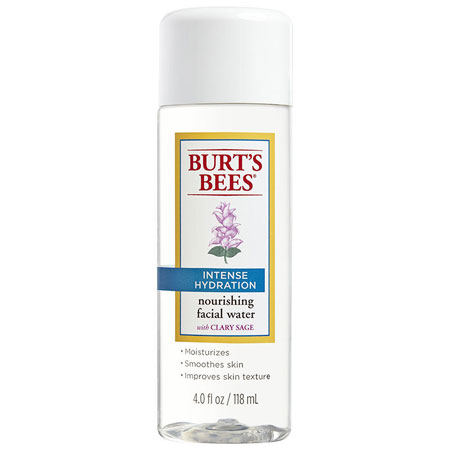 ADVERTISEMENT - CONTINUE READING BELOW
Try: Burt's Bees Intense Hydration Nourishing Facial Water, P1250, Beauty Bar
We recommend trying out this nourishing water that will not only add hydration to the skin, but keep it healthy, too. Packed with ingredients like clary sage, vitamin E, and kiwi extract, this is your new skincare staple. You apply it before you smooth on your moisturizer to boost hydration.
4. Pick the right type of moisturizer.
A common misconception about having dry skin is that you absolutely need a thick and creamy moisturizer to cope. While that may hold true for some women, it won't work for everyone. Pick a lightweight but potent moisturizer that will help retain water on your skin all day long. Some key ingredients to look for are hyaluronic acid and ceramides, which soothe dry skin and help give you long-lasting hydration.
5. Drink and eat for your skin.
Of course, you also have to take care of your skin from the inside! If you're a heavy drinker, know that alcohol has properties that dry out your skin. We're not saying that you should give up wine altogether, but just make sure to chug twice as much water afterwards. Also pick foods that are rich in Omega 3, such as fish to help your skin remain plump and moisturized.
ADVERTISEMENT - CONTINUE READING BELOW
6. Try using facial oils.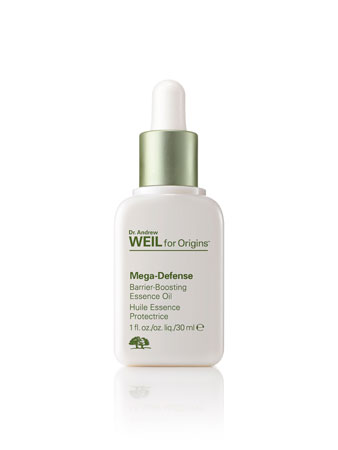 Try: Origins Mega-Defense Barrier-Boosting Essence Oil, P2900, SM Megamall
Adding facial oil at the last step of your skincare routine can make a huge difference. It will improve your skin's texture, because it will target your dry patches. We recommend picking one that will detoxify and defend your skin while nourishing it.
ADVERTISEMENT - CONTINUE READING BELOW
7. Prime your face before makeup.
While some people are scared of looking terribly oily by midday, your problem is having awkward dry patches on your skin. To fix this, try using a hydrating primer prior to foundation application.
8. Pick the right foundation.
Try: Perricone No Foundation Foundation Serum, P2750, Rustan's Shangri-La
ADVERTISEMENT - CONTINUE READING BELOW
Matte foundations are your worst nightmare! The easiest way to make sure you have the right type of foundation is to look for one that's specifically made for your skin concern. Stick to creams and liquids. Ditch powders—those aren't the best for you.
9. Pick cream and liquid makeup.
Thankfully, this won't be an issue. Highlighters, blushes, bronzers, and shadows come in the prettiest cream and liquid formulas, so you should take advantage. Most of them already contain hydrating ingredients and vitamins, too.
*This story originally appeared on Cosmo.ph. Minor edits have been made by the Stylebible.ph editors.