The secret formula for me consists of one-part makeup junkie and one-part sensitive skin. While it may be hard to believe that I'm a walking oxymoron, it's the reality I face everyday. I love everything there is to both love and hate about makeup. My eyes sparkle at the thought of going to Sephora and perusing through racks and racks of high-end products that I don't really need (and can't exactly afford). I spend my free time binge-watching makeup tutorials of different beauty bloggers from both Asia and the Western hemisphere just to stay on trend. I even find opening a fresh pop of lipstick and stroking soft bristles against my face as the best form of therapy.
However, my skin acts up within a few hours of using a different facial wash. While a mask has kept my skin clean and free of residue, it also causes it to dry and flake. You think lotion is a potent solution? Nope, that only makes for some serious sebum.
ADVERTISEMENT - CONTINUE READING BELOW
Although I have been cursed with literal sensitive skin, I've also been blessed with figurative thick skin. I've pushed through my break outs and breakdowns with a derma-approved solution—non-comedogenic products.
CONTINUE READING BELOW
Recommended Videos
In medical speak, comedones are the small bumps found on the skin that show signs of acne. It is caused by a hair follicle filled with skin debris, bacteria, and oil. These are what we commonly know as blackheads and whiteheads. I've realized that if I can't change my fate, then I might as well change my makeup. With that, I've listed the top beauty products, based on my own experience, that have slowly battled the comedo commotion.
More for Moisture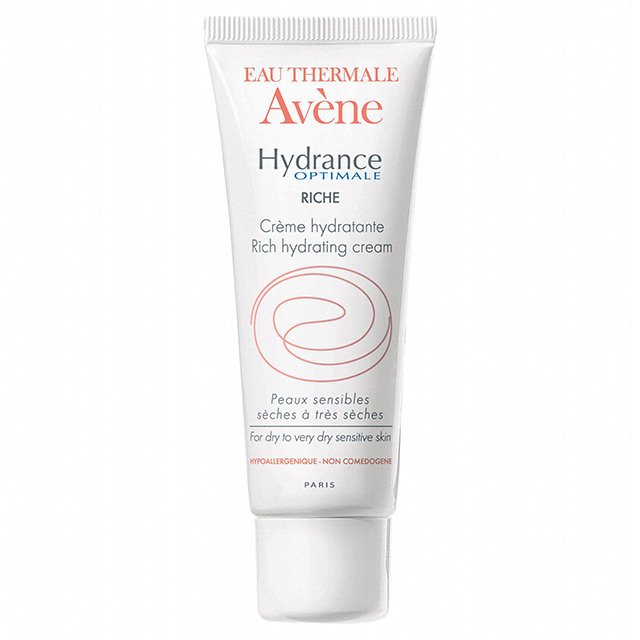 ADVERTISEMENT - CONTINUE READING BELOW
Avène Hydrance Optimale Crème Hydratante, P1800, Watsons
There are two things everyone must apply on their faces before going out the door. No, it's not primer and setting spray, but rather moisturizer and sunblock. But the thick application of lotion gives me acne, while the heavy pat of sunblock only makes it burn. Unfortunately, my skin hasn't decided if it's dry or oily. But in the meantime, I've been sticking to the crème de la crème of French drugstore creams known as Avène Hydrance Optimale. Not only is it light enough to let your skin breathe, but it also has SPF 20, perfect for this weather.
BB Please Don't Go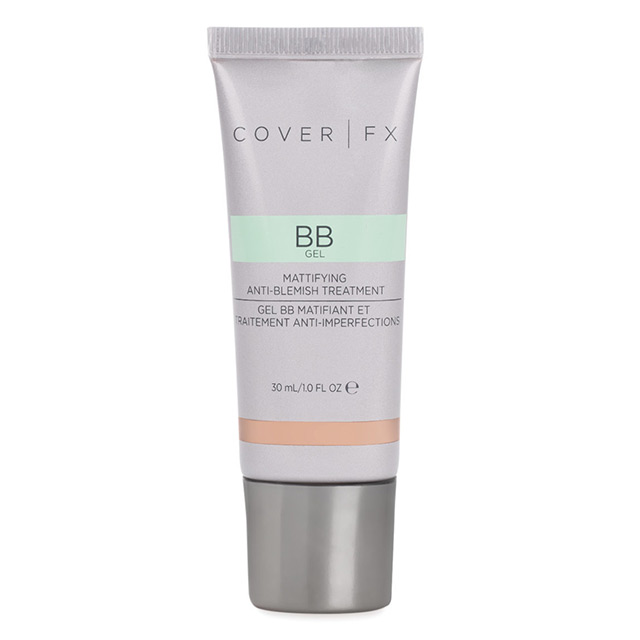 ADVERTISEMENT - CONTINUE READING BELOW
Cover FX BB Gel, P2178, Sephora.ph

When my derma gave me the bad news of comedone-inducing makeup, she advised me to stop using BB cream because it was clogging my pores. She was adamant that I quit, but I remained persistent… after having hoarded six bottles of BB cream from Korea. But what I didn't know then was that BB cream could either stand for Beauty Balm or Blemish Balm. The former comes with heavier coverage and a heavier weight on your pores, while the latter is light enough for your face. If you're serious about skin, then it's high time you ditch those tinted creams for a gel. And if you're as serious about skin as I am, then I guarantee that Cover FX BB Gel will make you happy.
Lost and Foundation

ADVERTISEMENT - CONTINUE READING BELOW
Laura Mercier Translucent Powder, P1200, Rustan's Department Store

Powder has always been my best friend. As a playful toddler, I'd have baby powder run down my back to feel fresh. As a budding teen, I had a tiny pink compact powder to make me feel pretty. And as I grew older, I matured into full-coverage foundation. Unfortunately, suffocating your stubborn pimples with this 24-hour magic only makes them stronger. I finally waved my white flag when I discovered Laura Mercier Translucent Powder. Unlike most loose powders I've tried, this comes in a slightly tinted shade that blends with my skin perfectly, and gives it a pearl finish.
When Your Blush is a Total Bust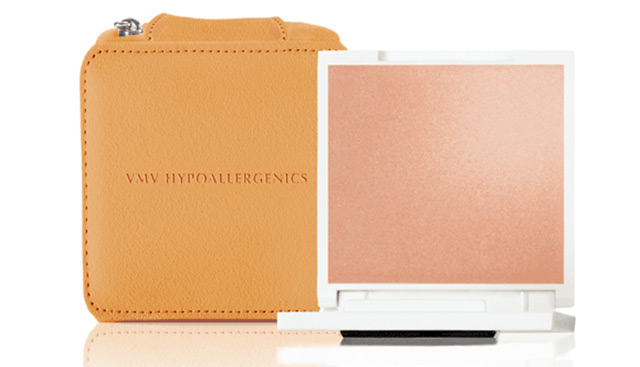 ADVERTISEMENT - CONTINUE READING BELOW
VMV Hypoallergenic Antioxidant Bronzing Coco Powder, P1490, VMVHypoallergenics.ph

Being a closeted Kardashian fan has given me an affinity for two things—blush and contour. I remember that after I had been prohibited from these, I desperately contoured my face on Photoshop and air-brushed a hushed pink hue just to feel alive. But what my dramatic self failed to realize was that bronzer and blush don't always need to come in creams. Even better, they can come in the same powder compact. VMV Hypoallergenic Antioxidant Bronzing Coco Powder will give you both the radiant summer glow of rosy cheeks and a copper touch.
Highlight at the End of the Tunnel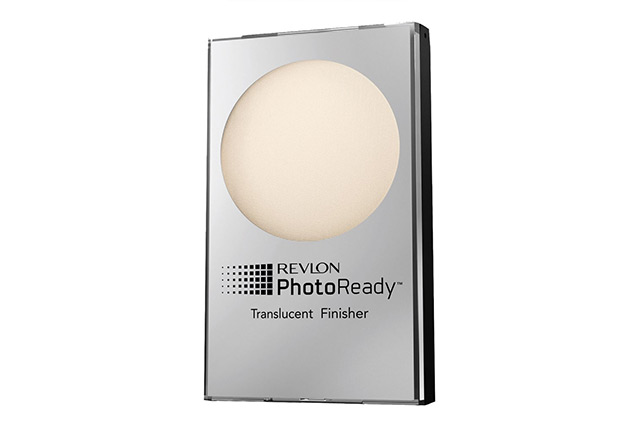 ADVERTISEMENT - CONTINUE READING BELOW
Revlon Photoready Transluscent Finisher, P975, department stores

Back in the heyday of my makeup obsession, I particularly wanted to emulate the Japanese and Korean dewy look. In fact, I had more shades of highlighters than lipstick swatches. It was as staple to me as a brushed brow and lippie. But when a beauty door closes, a non-comedogenic window opens. I've swapped brushing my cheek bones with strobe cream for a few dabs of white powder. Despite the department store's offerings, my favorite has to be Revlon Photoready Transluscent Finisher. I find that sometimes drugstore dupes are better for the skin because they're lighter and not as long lasting. Remember, long-wear is not always a friend.
The Atomic Balm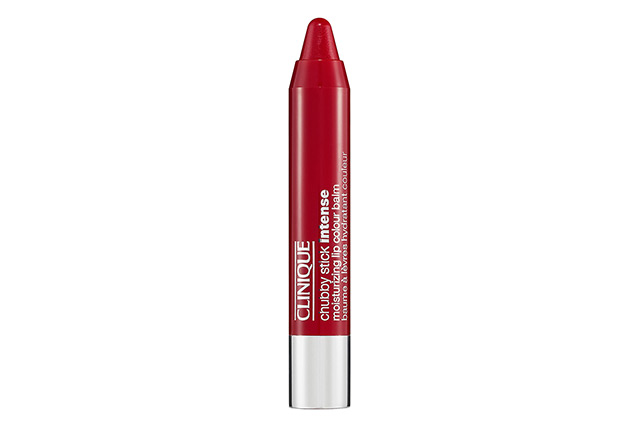 ADVERTISEMENT - CONTINUE READING BELOW
Clinique Chubby Stick Intense in Classic Red, P960
You don't need to be a makeup junkie to marvel over the different textures and tones of lipstick. But you may need sensitive skin to realize that your beauty obsession doesn't always do you good. A simple swipe of a matte lippie caused the skin around my lips to dry, while a satin shade resulted in pimples around the same area. The perfect solution? A tinted lip balm, Clinique Chubby Stick Intense to be exact. Not only does it hydrate the lips, but also has a vivid color to make them pop. I'd sport these babies even without sensitive skin.
A lot of people ask me if giving up years' worth of makeup hoards is even worth it. What I always reply is that your skin is always the better investment. Change is necessary, but it also doesn't need to be drastic.
ADVERTISEMENT - CONTINUE READING BELOW
Hey, Preview readers! Follow us on Facebook, Instagram, YouTube, Tiktok, and Twitter to stay up to speed on all things trendy and creative. We'll curate the most stylish feed for you!