(image via artnau.net)
With Valentine's on the horizon, many singles find themselves aflutter and in a panic to make plans during the so-called "Hallmark holiday." If you find yourself by your lonesome, we're here to tell you to hit pause on the wallowing and bad decisions. Instead, realize that what you've been given is the perfect opportunity to shower yourself with a little love and extra pampering. Even if you end up raiding the fridge or clearing the bar's stock of tequila (don't worry, we've all been there), take a minute to get yourself feeling as beautiful as we all know you are. After all, didn't anyone ever tell you? Looking fine, fresh, and fierce is the ultimate revenge.
ADVERTISEMENT - CONTINUE READING BELOW
CONTINUE READING BELOW
Recommended Videos
Happy Skin Make A Clean Sweep Revitalizing Micellar Makeup Cleanser (Beauty Bar, 599php)
Before you start on your spa night, make sure the traces of the day's stresses (and maybe tears provoked by he-who-must-not-be-named) are well cleansed off with this local brand's micellar water. Just douse a cotton pad, place it over your makeup and let it soak through, then gently wipe away. No rubbing necessary here, and it's a good start to your relaxation evening.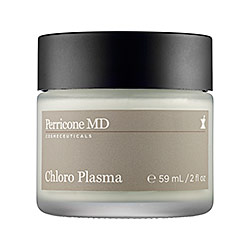 ADVERTISEMENT - CONTINUE READING BELOW
Perricone MD Chloro Plasma treatment mask (Rustans Beauty Source, 3550php)
More than just your standard mask, this one employs certain very science-y things such as Blue Green Algae and Phytonutrients, which promise the following things: pore refining, detoxifying, revitalizing, purifying, intensely illuminating, and wrinkle smoothing. I mean, short of George Clooney loving you like he loves Amal, that's everything a girl can want.
ADVERTISEMENT - CONTINUE READING BELOW
The Face Shop Real Nature sheet masks (The Face Shop, prices vary)
If you're looking more towards a single-use situation, The Face Shop has you covered. They have Blueberry for nourishment and skin renewal, or Avocado for moisturizing, and a host of other variants suited to your needs. This also means that regardless of the state your skin is in, you'll most likely find an option that satisfies your most immediate needs.
ADVERTISEMENT - CONTINUE READING BELOW
Nivea Soft moisturizer (available in all leading drugstores and grocery beauty aisles, 130php)
Not all that glitters is gold, and not all that costs thousands is necessarily the best option. A study was done where women used your standard Nivea cream side by side with a La Mer moisturizer, and found that the Nivea had more potential benefits as skin began to age. So while this option is pocket friendly, it's surely a treat even for looked-after skin.
ADVERTISEMENT - CONTINUE READING BELOW
Elizabeth Arden Eight Hour Cream (Elizabeth Arden counter)
Nothing beats a classic, and Elizabeth Arden's Eight Hour cream is the moisturizer of choice for many the world round. There are several versions out, most of which are more cream-based than the petroleum jelly-like original, containing SPF for daytime and the like. In its most classic incarnation, however, Eight Hour Cream covers the most chapped and stubbornly dry patches. (Pro Tip: Samantha Chapman of Pixiwoo also uses it as a subtle highlight.)
ADVERTISEMENT - CONTINUE READING BELOW
Laura Mercier Fresh Fig Honey Bath (Laura Mercier counter, Rustans, 2450php)
Every good spa night usually involves a bath, and Laura Mercier makes a beautifully luxurious honey bath fit for the occasion. Marvelously fruity, this sets a soft and supple tone for the rest of your big night.
L'Occitane Almond Shower Oil (L'Occitane counter, Rustans, 2000php)
ADVERTISEMENT - CONTINUE READING BELOW
If soaking in a bath isn't your speed, don't fret. L'Occitane makes an incredible shower oil that turns milky upon contact with water. It's cleansing but not stripping, and smells incredible. (You may consider dipping your entire body in all the other products from this range. It smells that good.)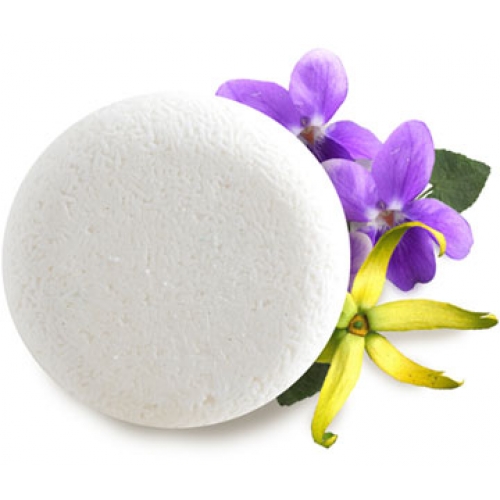 ADVERTISEMENT - CONTINUE READING BELOW
LUSH Ultimate Shine Shampoo Bar (LUSH, Shangri-la Mall, 426php)
Everyone wants lustrous locks, and while you're giving yourself a treat, why not try out a different approach to hair cleansing? This shampoo bar promises shiny tresses, perfectly suited to your new, post-spa day complexion.
Kerastase Elixir Ultime (available at leading salons, prices vary)
ADVERTISEMENT - CONTINUE READING BELOW
We have shine elixirs up the wazoo, but this particular hair oil truly takes the cake. If your hair is chemically treated, damaged, or just plain thirsty, treat your coif with a pump or two of this stuff. It is not only meant to make your hair shiny, but nourishes where present damage may exist. If only they made this thing for heartaches, no? (Pro Tip: Mix in a pump or two with your weekly hair treatment mask and notice a huge difference afterwards.)
ADVERTISEMENT - CONTINUE READING BELOW
Deborah Lippmann Gel Lab (Rustans Beauty Source, 1950php)
Gel manicures are the ultimate treat, and usually cost around 500php a pop. This is a great at-home alternative which doesn't require an LED lamp. It allows you to use any of the color polishes you may already favor, with the additional treat of extending its life and sheen.
ADVERTISEMENT - CONTINUE READING BELOW
Sally Hansen Miracle Gel nail polish (Rustans Beauty Source, 495php)
Unlike your conventional manicure, this nail polish doesn't require a base coat. It's only two steps: the actual color and the gel-finish top coat. Although counterintuitive at first, this gives off a gel-like manicure without the need for LED lamps either, as it "cures" in natural light. This also lasts for at least seven days with hardly any tip wear, which is great news for when spa days give way to Mondays.