How I Learned to Manage My Short, Curly Hair
Here's a story of a girl who learned to love her curls.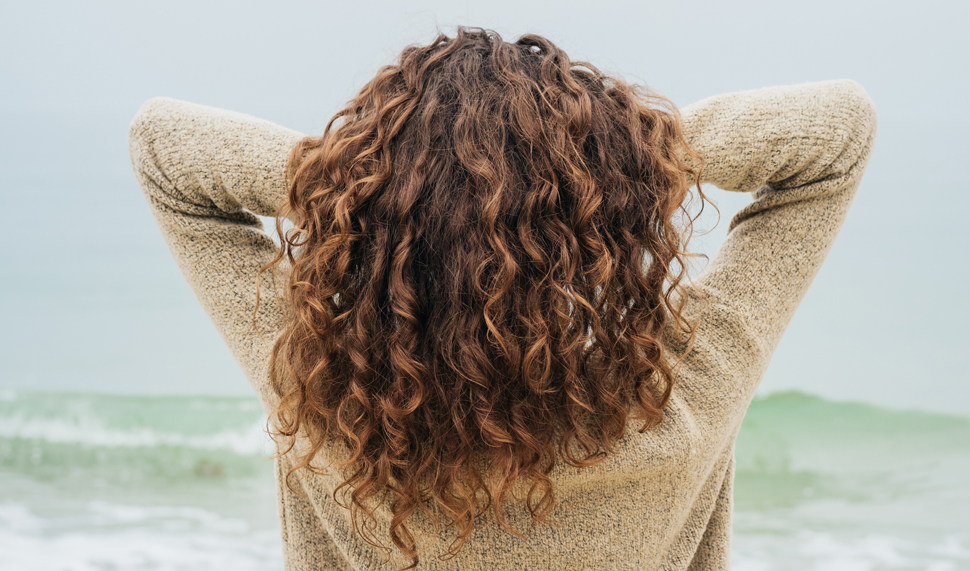 I'm 32 years old and I spent 14 years of my life straightening my hair. Any girl with curly, unruly locks knows the struggle. When I was young, I hated my hair. I hated the way it puffed up during the summer; I hated how dry and brittle it felt during colder months. Embracing the curl was a preposterous idea.
Thankfully, I came to love my hair in my late 20s. Thanks to a masterful hair stylist (we will get to this later) and an astounding amount of information about caring for my locks, I now proudly sport short curly hair.
If you're thinking about making this decision yourself, remember these curl-saving tips:
1. Find the right style and stylist.
Unlike our gal pals with straight hair, deciding to cut curly hair is not to be taken nonchalantly. A bad cut can be Annie-level disastrous, but a good one will have you whipping your hair back and forth.
Your hair's volume and texture will be major considerations for the cut. Ensure that you find a stylist who is used to caring for curly-haired clients. The style and the stylist are both important. Never forget.
2. Never blow-dry warm.
Unless the look you're going for is akin to Scarecrow from the Wizard of Oz, keep away from hot blow-drying – period. Should you wish to dry your hair, keep your dryer to a room temperature setting or use a diffuser to enhance the loops of your curls.  
I find that air-drying works best on me, but your preference may be different. Just remember that dry heat would only make your short curly hair seem wiry.
3. Keep hair in place with styling products.
As we live in a tropical country, your hair care regimen will be challenged by the weather the minute you step out the door. Ensure that you have products to moisturize and hold the style. A handful of mousse helps keep locks bouncy all day long. For hotter days, leave on-conditioner or hair milk will definitely do the trick.  
4. Make conditioner your best friend.
The cardinal rule of curly hair maintenance: moisture. Curly hair gets dry more often than straight hair; it is absolutely necessary to condition at least every other day. Choose a product that will control frizz while keeping the bounce.
You can try Dove Intense Repair Conditioner with Keratin-Actives that nourishes strands and restores damage from within. Use it every day and you're sure to have soft, smooth, and strong hair! This product can stop damage even before it starts, which makes it a must-have in every girl's hair care routine. Now flaunt your curls instead of straightening them! Let people see the natural beauty of your hair!  

This article originally appeared on Femalenetwork.com
*Changes have been made by the Unilever Content Marketing editors.

Dove is available at Lazada