Wear This Sophisticated Braid At Your Next Party
In just four super easy steps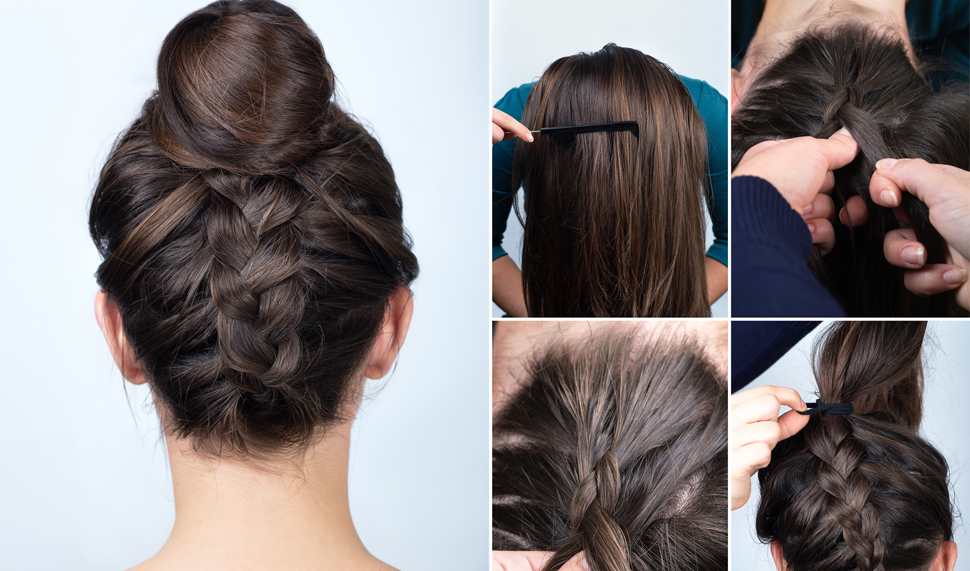 Bored of your usual ponytail? If you're stuck in a hairstyling rut, but also don't own a lot of hairstyling tools, braids are your best bet. There are so many different kinds of plaits to choose from—there's definitely one for every occasion. You can sport boxer braids for your next workout or  rock sweet waterfall braids for a wedding.

For a sophisticated party, try this super easy version of the braided topknot!
Step 1

Divide your hair horizontally into two parts and tie the top part in a high ponytail.
Step 2

Flip your hair over and brush the bottom part to make sure there are no tangles. Then proceed with a French braid. Begin braiding at the nape of the neck until you reach the top of the head where the ponytail from step 1 is.
Step 3 

Seal the French braid with a ponytail combined with the rest of your hair.
Step 4

Wrap the ponytail around to create a top bun, seal with pins or another ponytail, and voila! A braided topknot that takes only less than three minutes to achieve.
Tip: Loosen up the braid and allow some strands to fall naturally for a casual party. Tie it tightly for a sleeker look.
With beautiful hair nourished by daily conditioner use, you can confidently play with as many styles as you want. With Cream Silk Standout Straight Conditioner, you can rock any braid, and get the best results!

Cream Silk is available at Lazada